A day in the life of Heather Delaney, MD of Gallium Ventures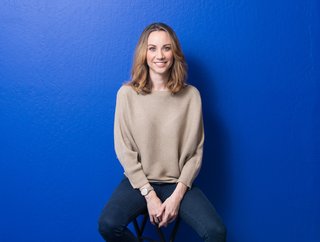 Heather Delaney
We caught up with Heather Delaney, Founder and Managing Director of Gallium Ventures, to find out what life's like at an award-winning PR agency
Like many others in PR, discovering the industry was a happy accident for Heather Delaney. Born in Silicon Valley, US, the world of gaming and technology was firmly rooted in her upbringing, so, she was excited to realise she could work in a PR capacity in these much-loved industries.
Over the years, Heather launched the world's first crowdfunding division of a PR agency, launched a consumer tech division, and cofounded an award-winning international agency. Then, after deciding it was time to create a consultancy that actually worked hand-in-hand with its clients while genuinely caring about its employees, she created Gallium Ventures.
Now, as the Founder and Managing Director of Gallium Ventures, Heather specialises in building and fixing global organisations and startups alike — from their communications strategy to product development and everything in between.
We spent the day with Heather to see what life's really like for a busy PR.
Starting the day with Heather
I would love to say I start the day at 4AM with an enlightening yoga session and an ice bath, but the reality is very different. After waking I check emails to stay up to date with the work we do, and slack to ensure the team is well.
The news plays a big part at the start of the day to see whether there is anything urgent we need to be aware of for the companies we work with. If the news is a little doom and gloom and I'm in need of an emotional pick me up, I turn to Reddit or Imgur for more of a feel-good post and some creative inspiration.
Due to the nature of my work, there isn't exactly a "typical day" as it will always depend on the news cycle, whether any of our companies have a launch/announcement, and what time of the year it is. On average, my day will consist of catching up with the team in the morning, in order to make sure everyone has what they need to succeed for the day, followed by a long day working across industries including consumer tech, toy, cryptocurrency, domain, and everything in between.
This can consist of working directly with journalists around the world on brands' latest news or supporting a company in better understanding what their long-term strategy and exit goals should be.
Over the course of the day the hours might start with companies in Japan, afternoons focused on Europe and the UK, and finally end the day with work in the US time zones and regions.
Challenges within PR
Sometimes a client might require my help in more of a personal capacity. Building strong relationships with our clients is at the core of Gallium Ventures. It helps us deliver better work and trust means clients want my advice and expertise on a multitude of challenges. For example, this might be two founders struggling to see eye-to-eye on a project or campaign and the need for me to come in as a neutral party, or even helping a company's leadership team decide how a product should be priced and its capability. It's an honour to be so highly trusted.
Enjoying the day's highlights
One of the best parts of the day is working with my team and knowing they are happy. It's a simple answer, but the path to creating a happy team is not straightforward or simple. It's one many companies struggle with due to time and ability, so I'm thankful we've invested the energy into cultivating a thriving work environment at Gallium Ventures.
When you know your employees are happy, it's a sign the company is doing well by them and that they enjoy the work that they do. It's very rewarding to experience.
Stepping back and relaxing
This is a difficult say how I unwind as for any business owner, "after hours" are normally used to catch up on company admin. I unwind during my commuting hours; reading a book, listening to a podcast and watching the world go by as I sit and observe the world outside an office. For me, a way to destress is actually to bake, although this is an activity often taken when I am happy, bored or stressed as a way to create something delicious (and eat the batter).
Likewise, staying connected to friends and loved ones is incredibly important to me, especially as a foreign national that has friends all over the world. This means my evenings are often spent catching up with friends and family abroad.