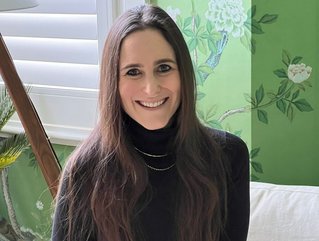 Kathleen Hartigan
Kathleen Hartigan, VP of International at Clari, discusses the ups and downs of her career, as well as how she found working in a male-dominated industry
Kathleen Hartigan serves as the VP of International at Clari, where she is responsible for leading the EMEA and APAC regions with a strong focus on sales and revenue. Her key objectives are to deliver growth and increase brand awareness in these markets. Having recently joined Clari, Kathleen was drawn to the company for three main reasons.
Firstly, Kathleen was impressed by the product as a sales leader who previously relied on a large RevOps team and multiple tools to forecast and manage revenue. Clari's solution solved all her problems and provided her with greater command over her business.
Secondly, Kathleen found the culture at Clari to be truly infectious. During the hiring process, she was overwhelmed by the quality of talent, passion, and drive across the business. The supportive, ambitious, and inclusive culture stood out to her as being second to none.
Lastly, Kathleen was inspired by the leadership at Clari. She followed her previous leader, Holly Procter, to Clari where Holly now serves as the SVP, Global Head of Sales. Despite having just had a baby, Kathleen immediately knew she wanted to work for Holly, learn from her, and follow in her footsteps.
We sat down with Kathleen to understand what a typical day looks like for her.
Kathleen's early life
Kathleen was raised in Sydney and pursued an undergraduate Honours degree in Psychology & Behavioural Neuroscience at the University of New South Wales. Following her studies, she began working in sales.
More recently, Kathleen completed the Pavilion's CRO School where she acquired the key skills needed to be a successful CRO. This included learning about go-to-market strategies, managing boards, and building and optimising top-performing teams. The experience enabled Kathleen to become proficient in the core competencies required to excel as a CRO.
"It's fair to say there is a range of business areas that I'm passionate about," Kathleen shares. "Upon moving to London, I joined Soho House as part of the international recruitment team, with my early passion for hospitality and real estate leading me there.
"Having started when the business was relatively early and solely based in the UK, it was amazing to help grow the team globally, eventually moving into the partnership and sales function; pursuing large corporate sponsorship and event sales agreements, with the likes of BMW, Nike and Bacardi. Developing a love for software in tandem, I then moved to WeWork, which nicely bridged the gap between hospitality and tech."
My sales leadership role at WeWork solidified my passion for building high performing-teams across borders, coming in when the company was Series E and growing the sales team from 2 to around 100 cross-functionally across EMEA. When WeWork eventually went public, I missed this element of building and optimising, which was around a similar time that Holly got in touch and told me about Clari - the rest is history!
Overcoming workplace challenges
Although the sales industry is predominantly male, Kathleen feels fortunate to have worked in environments that prioritise gender equality. However, she acknowledges that her progression in the industry wasn't solely due to workplace policies, but rather her own strong work ethic, passion, and grit. As a result, Kathleen has always pushed herself to exceed expectations and distinguish herself from her peers.
"To anyone going through anything similar, I highly recommend working with a credible coach, as well as taking time to build your network," Kathleen says. "Partnering with my business coach enabled me to truly understand paths to self-confidence and respect, which helped mitigate imposter syndrome. Having people around you that are there to talk through any obstacles, whether on your team or externally, is invaluable.
"I've also learned that facing your fears and leaning into your weaknesses can only help you evolve and grow. By up levelling your flaws to a point where they're manageable, as well as doubling down on, and amplifying, your strengths, enables you to develop a greater sense of self-worth. This ability to own your weaknesses and vulnerabilities, whilst celebrating your strengths, enables you to be a more relatable woman in business."
Reflecting on life's achievements
"I like to think I have a strong growth mindset; always looking for ways to take a business forward; from people to product and process," Kathleen shares. "An essential part of this is hiring, developing and retaining top talent; which has been a big highlight of my career.
Kathleen continues to explain that building high-performing teams in hyper-growth environments is heavily dependent on being adaptable and understanding the ever-changing requirements of people, prospects and customers. To that end, she continues to get energy from leading by example, and operating "in the trenches".
Finally, she adds: "Leading with empathy is something I always hold myself accountable for; it's critical to operate through multiple lenses and understand the motivations and aspirations of individual team members.
"Helping to nurture a collaborative and inclusive environment has also been a focus of mine, and it's wonderful to be working within a company like Clari, which is committed to developing female talent internally. Being part of a hiring process ensures we look at non-traditional backgrounds, prioritise culture fit and a person's values as a priority, as well as being able to bring my own ideas on how we can champion equality across the business."
Before the day closed, we asked Kathleen: "What do you wish you could tell your 10-year-old self?" – and we were pleased that she shared a heartfelt answer: "I'd say don't sweat the small stuff!
"Stay focused, concentrate on your bigger goals and always persevere. Try to ignore noise and judgement, both internally and externally, and work out what you want and what you need to do to get there. Though a lot of this focus and confidence comes from experience, whatever you can do to build resilience and adaptability, whilst owning your vulnerabilities - especially as a female - will help you as you work your way up the ladder."