Elevating women to the C-suite with Louisa Murray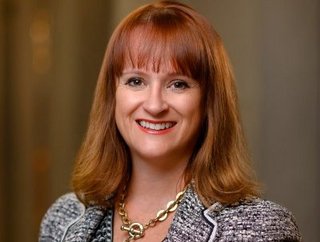 Louisa Murray
We sat down with Louisa Murray, Chief Operating Officer (UK and Europe) at Railsr to discuss her views on how to encourage more women to enter the C-suite
Hi Louisa, please tell us a little about yourself and your current role as COO
From a personal perspective, I have three children, all at university, two of which have just graduated and are about to start roles within the tech and law industries.
Currently I am the Chief Operating Officer of Railsr UK & Europe, a world-leading embedded finance experiences platform, providing financial products and solutions. It allows brands to put customer experience at the heart of their business. My role is to grow the sales and customer teams, whilst implementing and leading Railsr's overall growth strategy. I combine my keen eye for making profit with my drive to inspire my team in order to increase international growth across the business.
I joined Railsr as employee number four, after being in the world of finance and trading for many years. But I've also dabbled in other areas including starting a fintech C-Suite headhunting business, which is what led me to my current role.
During this time I was based in a WeWork, which is where I first met Nigel Verdon, the co-founder and CEO of Railsr. Funnily enough, I sent him a LinkedIn request, which he initially ignored! But the next time I saw him I cornered him to ask about Railsr, as I saw the extent of what he was creating and wanted to be part of it. After some persuasion, I headhunted myself for the role, and the rest is history as they say.
As a member of the C-suite yourself, what do you believe are the key attributes needed to achieve your position and others similar?
A key attribute is determination and a belief in what you can add to a given situation. Having great confidence in your own abilities will help you reach those C-suite positions and will get you through the tough times.
Another key attribute is being a great leader, one who is personable and can motivate a team. You need people to work with you, not against you. That and of course, a dose of good luck and being in the right place at the right time.
Research shows that women only hold 24% of C-suite positions in America and Canada. What do you believe can and should be done to change this?
I think it is sad that this number is still so low, but the answer to this problem is twofold. Firstly, "More should be done early on throughout school and university to encourage and attract women into C-suite roles." says Louisa Murray, Chief Operating Officer (UK and Europe) at Railsr.
"Secondly, it is our duty as women in these C-suite positions to attract others in. However, this can only be done through strong leadership, strong female representation and commitments at an organisational level.
"I feel strongly about this and have continued to make a personal impact by proactively hiring women into the industry. My personal view is that it's not only imperative to hire women into junior roles, but it's also incredibly important to give women who have had career breaks a way back into the industry, especially if we're serious about greater female representation higher up the ladder.
I've made it my mission at Railsr to hire lots of women who have had career breaks and they come with lots of different experiences and backgrounds, which adds immense value to the team. Through this I hope to inspire them to think about putting themselves forward for C-suite positions in the future, hopefully showing them that nothing should be holding them back.
Why do you believe it is important to create a C-suite which is diverse and inclusive?
Creating a C-suite which is diverse and inclusive is of the utmost importance. Having employees with diverse backgrounds and experience opens up the opportunity for new ways of thinking to be included across all levels of the business. If done correctly, this can be an opportunity for businesses to excel in innovation and its overall approach.
Since the inception of Railsr, its founders have been committed to reaching an equal gender split. It's not an easy task and we have still not reached our target, but we've made great headway. This makes me very proud. But there is still a significant lack of diversity at C-suite level in the fintech industry, so organisations still need to be doing more to increase this.
What advice would you give to women hoping to achieve C-suite roles?
Now that the world has opened up again following the pandemic, I would encourage women to get out there and get networking. It is a great opportunity to meet new people and to connect with other women who are already in these positions to get their advice.
There are so many female founders and senior executives out there who are doing amazing things, so take the time to listen and learn from them. Take inspiration and use them as your role models. There are lots of opportunities out there, if you're willing to grab them with both hands and be your own biggest advocate - if you don't back yourself no one will.
What would you say has been the secret to your success?
Having started my career in the 1980s at Smith Barney stock broking, I was discouraged from applying to be a financial trader at the time as it was considered a male-dominated environment. Hearing something like this was like a red rag to a bull and drove me to push myself despite others discouraging it. This led me to break through the glass ceiling, becoming one of the first female derivative traders at CIBC-Wood Gundy and subsequently Barclays.
Being able to spot and act on potential opportunities has been extremely fortuitous for my career and has led to me having had a number of career highs. To date, I think spotting the opportunity with Railsr has been a standout moment for me. Having spoken to the founders back in 2016, I decided there was no way I wasn't going to be part of Railsr's future!
Ultimately my relationship-building skills and determination and belief in my own abilities have been the secret to my success. This has allowed me to get through the tough times and having great mentors and a great team around me really allowed me to excel throughout my career.