Embracing burnout and befriending your inner imposter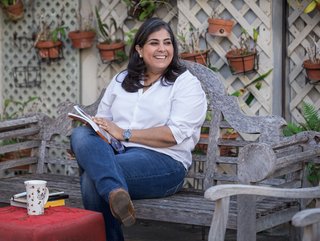 Kirti Daryanani
In today's fast-paced world, burnout is becoming increasingly common as we strive to meet the expectations of others. Kirti Daryanani discusses why
For many of us, life's expectations can be exhausting and can lead to feelings of inadequacy, which can contribute to burnout. This was the case for me when I started teaching yoga, an accidental career I stumbled into.
But I soon realised that my style of teaching was having a profound impact on the people around me. However, despite the positive impact, I was still struggling with feelings of inadequacy and burnout.
I was constantly questioning my abilities as a yoga teacher, feeling like I was not "experienced" enough, or had the expected "yoga fit body" and back then, Indian women just didn't teach yoga. I felt like a massive imposter. This was compounded by the constant criticism and questioning of my decisions by two of my yoga teachers, who represented two different parts of my identity, one Dutch, and the other Indian. I was constantly trying to please everyone, and I felt trapped, unable to be myself.
Despite the success, I was so overwhelmed that I closed the business and decided to travel, to heal and make peace with myself. This journey was not easy, but it was worth it. I started to listen to how I was talking to myself and engaged in intentional journaling. While traveling, I learnt about communication by living in different cultures, and I found a deeper appreciation for my identity. I realized that by embracing my identity, I was able to support others in their growth, as well.
Today, I am proud of who I am and I no longer feel the pressure to conform to society's expectations. I respect my body, regardless of its shape, and I am comfortable speaking up and setting healthy boundaries with others. This makes a difference, as women's burnout is often heavily influenced by how others perceive us and the way we look. By making peace with my inner difficulties, I was able to make different decisions that were not based on pleasing others. It's a process, and I understand how difficult it is to step away from these expectations and be ourselves. We spend so much time trying to fix our identity, instead of embracing it with respect, value, and appreciation.
Because of this experience, today, I'm an entrepreneur, well-being and diversity consultant with a unique perspective, being a woman of colour of multiple ethnicities, on the struggles and stresses of expressing oneself in a multi-ethnic world, without burning out.
On International Woman's Day 2023, I will deliver a live presentation on "befriending your Imposter syndrome" here at the March8 live event.
I designed a system to make this process easier for others. I published my first book, "Befriend Your Mind," which offers 59 ways to train the mind without meditating. It was one of the tools I used during my journey of healing. I consult with clients on how to befriend their minds and I am excited to host my next "befriend your mind" retreat in Curaçao, the most colourful island in the world. None, of this was possible if I had not taken the chance to lean into my intersectional identity. My deepest desire is for others to experience the same fortune.
My request to you is to prevent burnout by embracing and accepting your true selves. Understanding our struggles and making peace with them allows us to break away from external expectations and deepen our appreciation for who we are. This results in greater freedom in decision-making aligned with our values and increased fulfilment in life. Take action now and start the journey towards a more fulfilling life.