French PM dedicates her nomination to "all the little girls"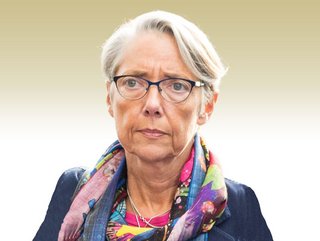 Credit: EU2017EE Estonian Presidency CC BY 2.0, via Wikimedia Commons
France's new Prime Minister, Elisabeth Borne, is the first woman in 30 years to hold the position, which has been described as a symbol of diversity
Labour Minister Elisabeth Borne has been appointed as France's new Prime Minister, making her the first woman to hold the position in three decades. Dedicating her nomination to "all the little girls" in a brief inaugural address, the new Prime Minister hopes that her appointment will be an inspiration to the younger generation. She said: "I want to dedicate my nomination to all little girls and tell them to go all the way pursuing your dreams."
To highlight the significance of the event, outgoing Prime Minister, Jean Castex, addressed Ms Borne as "première ministre", the feminine form of "premier ministre".
In contrast, far-right rival Eric Zemmour, disagreed with this change in vocabulary, and refused to use the feminie form, saying that: "for me French should above all sound pleasant to the ear." Previously, France has been criticised for its elite ruling, saying it lags behind other European countries when appointing women in leadership roles.
Who was the first female Prime Minister of France?
France's first female prime minister, Ms Edith Cresson served as Prime Minister in 1991-1992 and held senior roles in France's biggest transport companies. She built a reputation for working long hours and advised left-wing leaders on social issues.

Edith Cresson, said: "It was high time there was another woman," and later describing French politics as "macho". She continued to say that the newly appointed Ms Borne is "a remarkable person, with great experience in the public and private sectors.