How to attract and retain women in STEM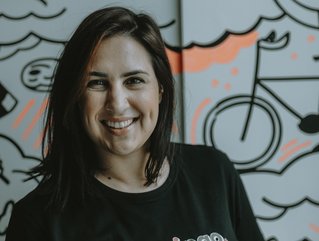 Natalie Gibbings
To mark Women's History Month, Natalie Gibbings, Head of Talent, Aiimi, highlights how businesses can attract and retain talented women in the STEM sector
Women's History Month is an important time of the year to shine a light on the work required to continue the progress and positive change being made around female representation, equality and equity. It also provides the chance to open the conversation around allyship across all genders, as we work towards the same goal.
International Women's Month holds particular significance within the tech industry, as it's a space where there's so much scope to have an impact. Women, in general, have been underrepresented in this influential industry – from low representation in technical roles to the predominance of male celebrity techs entrepreneurs, like Elon Musk and Jeff Bezos. This raises the question of how companies in STEM-related fields can attract and retain women, as well as help them progress in their careers.
Coming together as a community to empower women in STEM
Workplaces need to make sure there are consistent conversations on the topic of female talent that continue throughout the year. A good place to start is by raising awareness around calendar dates such as International Women's Day and Women's History Month.
It is important for us to look back and see how far we have come and celebrate that, but also to evaluate what we and the organisations we work with can do differently. One thing that stands out is coming together more as a full community, rather than operating individually.
Increasingly, it's important that businesses can show that they practice what they preach and do not simply point to superficial policies that pay lip service to equality. Holding local events that focus on promoting the value of female leadership and talent in STEM is a great way to do this. These events ensure individuals within an organisation can come together and talk with their peers about the challenges they are experiencing, but also provide women and girls a chance to understand the opportunities open to them within STEM and to help bring balance to industries where female representation is lacking.
Attracting female returners
When it comes to recruitment, it's important that businesses select the right partners to deliver a positive experience for women returning to STEM roles. In my experience, working with organisations that truly understand the challenges women face, as well as their expectations, is invaluable. Programmes like STEM Returners, Girls in Science, and Girls in Tech are useful if companies ensure they are building a true partnership with them and can absorb their knowledge and advice on recruiting women.

For STEM returners, i.e., those who have had a career gap, it can be nerve-wracking to explain their absence to prospective employers. Job descriptions and interviewers can overcome this by placing less focus on any career hiatuses and more focus on the skills the candidate possesses.
Female mentors are crucial for inspiring employees and new starters in tech
Mentorship is crucial for inspiring employees and providing them with the confidence that they belong. Strong female role models and mentorship are vital for delivering a more equitable environment. Increasing female representation helps to create a more diverse pool of ideas and perspectives, which is a desirable outcome for everyone.
A lack of female returners creates a lack of female mentors, and the experience, knowledge, and unique perspectives they have built are lost with them if they are not welcomed back to technical roles. That is not to say that male mentors cannot provide the same benefits, but often the relatability between females in the space can be empowering and inspiring, particularly for new starters. It's important that opportunities are created for women to engage with visible female leaders across their organisations. Lunch and learns or dedicated mentorship programs that sit outside line management are just some of the ways this can be done.
Ultimately, equal representation is paramount for any business, as the fusion of diverse backgrounds and varied perspectives inspires productivity, creativity, and innovation. Increasing the presence of female leadership is a fantastic way to encourage women to consider STEM roles, and more equitable hiring and retention practices are vital to achieving this goal.
Words: Natalie Gibbings, Head of Talent, Aiimi