Oana Jinga, encouraging women to join the robotics sector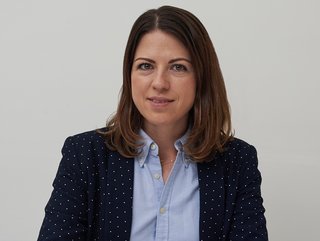 Oana Jinga
As women are drastically underrepresented in the STEM sector, Oana Jinga shares how and why we should diversify the robotics industry
Meet Oana Jinga, the Co-founder and Chief Commercial Officer of Dexory, a cutting-edge robotics and data insights company that's taking the world by storm. Originally from Romania, Oana first set foot in London in 2009 to study PR and Creative Industries at King's College London – little did she know that this would be the start of an incredible journey.
After completing her studies, Oana was determined to make her mark in the tech world and secured a coveted spot on the Telefonica UK (O2) Graduate Programme. This was her big break – and she quickly made a name for herself in the industry.
It wasn't long before she caught the eye of Google, and spent over six years there managing strategic partnerships across EMEA. During her time at Google, Oana was instrumental in the launch of the first Google Pixel phones, as well as groundbreaking products like Google Home and Nest.
But Oana's ambitions didn't stop there. In 2015, she co-founded BotsAndUs, a pioneering robotics company that has since evolved into Dexory. Today, the company is blazing a trail in the logistics industry, using autonomous mobile robots to collect real-time data insights.
With Oana at the helm, Dexory is set to revolutionise the way we think about data collection and analysis.
Hi Oana, what inspired you to pursue a career in technology, specifically robotics?
I had always been fascinated by tech's power to radically change things, but the decision to pursue it as a career and a business was sparked by a conversation I had with my then-housemates (now co-founders) at a summer barbecue in 2015. We basically wanted to keep a better eye on our house while away and started playing with the idea of creating a camera on wheels that monitored indoor spaces autonomously. This organically evolved into a full-fledged business of state-of-the-art autonomous robots integrated with digital twin technology over the years. We haven't looked back since and continue to innovate and improve.
What is unique about Dexory?
Dexory is transforming the logistics industry with its technology. And there's no one like us out on the market! Our fully autonomous mobile robots are capable of collecting real-time data insights, providing valuable information to our customers in the industry, helping them improve efficiencies, save costs and be profitable. Our robots can measure, track, and find goods across warehouses without disrupting workflows. The value of our service lies in the ability to provide accurate and detailed data insights using digital twin technology, which allows warehouse operators to make informed decisions and streamline their operations based on digital twin technology that unlocks insights across all levels.
What has been your biggest career achievement?
Co-founding Dexory and leading the company's sales, marketing, partnerships, and investor relations. We have raised US$20m so far, and we're growing rapidly, with plans to expand our team by 50% by the end of the year. Being part of a team that is using cutting-edge technology, and constantly innovating to transform the logistics industry is incredibly rewarding.
What obstacles have you encountered through being a female founder – how have you overcome these?
Being a female founder in the tech world but not being a techie by trade has not been an easy journey. You constantly have to fight for your seat at the table and constantly have to prove yourself. The only way to overcome this has been to work very, very hard and let the results speak for themselves.
Why would you like to see more women in the robotics industry?
Diversity in the workforce drives innovation and is crucial for the maturing and success of any industry, including robotics. Women bring varied perspectives and experiences that contribute to growth, spur creativity, and enhance problem-solving.
The gender gap in the tech industry overall is quite startling and the more women become a part of it, the better the chances of other women and the next generation being inspired and empowered to become leaders in the field.
If you could give your 15-year-old self one piece of career advice, what would it be?
Always be open to any opportunity! So many things have happened out of the blue in my professional life, all from being in the right place at the right time, with the right people and from knocking on the right doors.