Women to feel more lonely as they progress in their careers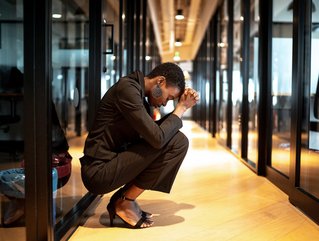 Credit: Getty Images
Women in senior positions felt more isolated, according to researchers from TheLi.st, Berlin Cameron, and Benenson Strategy Group
Almost 70% of high-ranking women in the US feel unsupported and more than half (53%) feel lonely because of their job, according to a new study carried out by TheLi.st.
Researchers also discovered 51% of women feel isolated in their work, and that feelings of isolation and loneliness only increase as they climb higher up the employment ladder.
Interestingly, men were more likely to report that their isolation or loneliness decreased as they went further in their careers.
As one female Global Executive Director working in the advertising industry put it, "the higher you grow, the lonelier you become."
TheLi.st, which bills itself as a private community of female innovators, pioneers, disruptors and connectors across various industries, carried out the study in February alongside Berlin Cameron and Benenson Strategy Group.
Researchers surveyed more than 600 men and women of diverse identities to obtain intersectional insight on biases and barriers.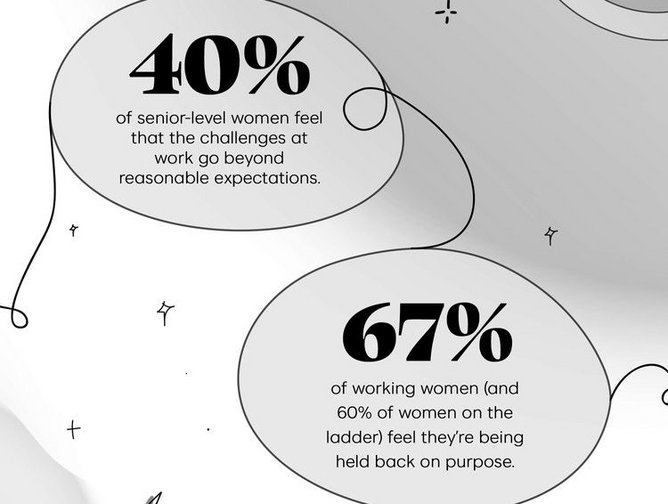 US women reported a number of challenges they face in the workplace. Picture: TheLi.st
TheLi.st study reveals challenges facing ambitious women
The Li.st's research highlighted several of the barriers facing women as they progress into senior positions in the world of work.
Key findings include:
Two-fifths (40%) of senior-level women feel the challenges they face at work go beyond reasonable expectations
More than half (55%) of senior-level women have felt lonely in their jobs at least once in the past month
More than two-thirds (69%) of senior-level women have felt unsupported in their jobs at least once in the past month
Two-fifths (40%) of women feel their company does not help them succeed
Two-thirds (67%) of working women and three-fifths (60%) of senior-level women feel they are being held back on purpose
More than half (53%) of working women have chosen to revert back to lower-ranking roles due to the negative impacts they are experiencing on their personal life
Responding to the survey, one female CEO working in the technology industry said: "There are definitely certain things you can't talk about with your senior leadership team, or it's hard
for them to fully understand because they haven't walked in your shoes.
"It can feel like a pyramid... lower in the company, you've got a lot of people who are all going through the same thing and shared experiences. The higher up you get, the less of that internal support network you might have."
Community and mentorship the solutions to loneliness
While hard to find, TheLi.st points out in its 'The Cost of Loneliness' report that mentorship and feeling part of a community are key to solving the problem of loneliness.
Amid increasing discussion about women championing each other in the workplace, a quarter (24%) of senior-level women reported being held back in their careers by a female colleague or supervisor. This compares to 13% who felt they had been held back at some point by a man.
Worryingly, almost 30% of surveyed women said they didn't have anyone to talk to about work, while 43% of senior-level women and 60% of women of colour wish they had a mentor or advisor.
Opening up on the importance of receiving support from others, one Founder and CEO working in entertainment said: "Seeking mentorship… is the reason I was able to rise in any sort of ranks.
"I had mentors that were other women who were looking out for me for positions. All I could do was pay that forward."