Kim Kardashian launches private equity firm Skky Partners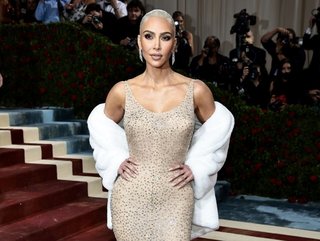 Credit: Getty Images/Dimitrios Kambouris
Adding yet another string to her bow, Kim Kardashian has joined forces with Jay Sammons, a former partner at The Carlyle Group, to co-launch Skky Partners
Kim Kardashian has recently co-founded Skky Partners, a private equity fund, alongside Jay Sammons, a former partner at The Carlyle Group.
The firm will invest in hospitality, luxury, digital, e-commerce sectors and consumer and media companies, and is said to focus on: "both control and minority investments in high-growth, market-leading consumer and media companies."
"Together we hope to leverage our complementary expertise to build the next generation Consumer & Media private equity firm," Kardashian wrote on Twitter.
Kris Jenner, Kim's mother and manager, has also been named as a partner at the firm, a role that she feels "proud, honored and excited" about.
Kardashian and Sammons, who previously ran the Carlyle Group's global consumer, media and retail division and left the company in July, will serve as co-founders and co-managing partners, with Sammons running daily operations at the firm.
Kim and Jay will both serve as co-founders and co-managing partners of the firm, with Jay running the daily operations. Jay, who left The Carlyle Group in July, previously ran the global consumer, media and retail division of the company, and as worked with a number of brand giants, including McDonald's China, Beats by Dr Dre, Supreme, Vogue and Moncler.
Expanding her business portfolio
Kim shot to fame, primarily through the hit show "Keeping Up with the Kardashians," which ran from 2007 to 2021. "The Kardashians" is a spin-off show, which is currently in its second season.
The reality star has also become the latest name to join the private equity firm, along with the likes of Leonardo DiCaprio, Gwyneth Paltrow and Serena Williams, but has already seen her fair share of success in business.
In January 2022, Kim's shapewear business Skims was valued at $3.2 billion. She also rebranded her hugely popular make-up brand KKW to SKKN, as the company expanded to include skin care products.
The reality star has also shared her interest in cryptocurrencies with her Instagram followers.