Meet Accenture's tech trailblazer Nitu Kaushal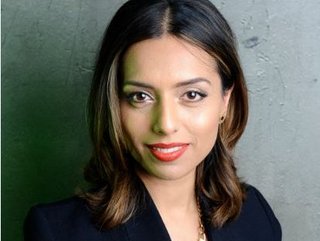 Nitu Kaushal
Accenture's Nitu Kaushal is passionate about AI, edge cloud and cloud computing, and will be taking centre stage to speak at SUSTAINABILITYLIVE LONDON
As a strategic business development leader at Accenture Plc, Nitu Kaushal is driving the edge practice across Europe – totalling 63 countries – based out of London.
Nitu has over 20 years of global telecoms and technology company experience, stretching Internet of Things (IoT), edge computing, big data, AI, unified communications, connectivity, managed services and regularly managing business units with revenue lines >$1 billion per annum.
She has also been able to address the needs of both the private and public sectors within enterprises and has executed pre- and post-M&As, turning business units back to growth whilst building strong empowered trusting teams.
Accolades and awards
Nitu's teams have helped customers transition into end-to-end digitally enabled businesses through the integration of IoT and cloud enabled solutions, operating across finance, insurance, manufacturing, automotive, transportation, utilities, healthcare, education, research and government verticals. This arena covers hardware manufacturers, software development companies, access through 5G development and working with start-ups and VCs.
With a passion for supporting small businesses, Nitu has been a start-up business advisor to Outlier Ventures, TLA and DoThings, a board member at Barclays Corporate customer advisory, a member and advisor at CBI, influencing government policies for technology based businesses, Novartis UKI, an Exec Sponsor of the Women@HPE network UKI and Women in Business at London Business School.
Nitu has been awarded Top 35 Females Award at Vodafone Group Enterprise and The World's Top 50 Edge Computing Influencers, 2019 award for her work in technology.
To find out more about Nitu, tune into her talk at SUSTAINABILITY LIVE LONDON on Thursday 7 September at 10:30am.