Meet Gitte Bendzulla, Global COO of music app Deezer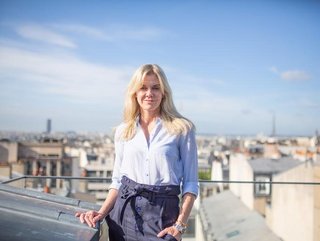 We spent the day with Gitte Bendzulla to find out what it takes to be the Global Chief Operating Officer at the music streaming app Deezer
While Gitte Bendzulla is now the global COO at Deezer, she actually started off her career in waste management!
After graduating with a degree in law, Gitte started out working for a waste management company in Germany. After a few years there, she wanted to challenge herself to something new. "I took the first step out of my comfort zone and moved to Switzerland to work for a publicly-listed manufacturing company as a senior attorney," she says. "My next leap was to The Netherlands, where I joined a major logistics company, growing further into my role and taking on more responsibilities — supporting wider business issues and dealing with projects across the globe, including Mexico, Peru, Ivory Coast, and Morocco. This role saw me travel a lot, and immerse myself in many new cultures."
While Gitte's background was in industrials and logistics, technology was always a major draw for her. So, she made another major career jump and took up a legal position at Juniper Networks, a company facilitating network operations in, for example, telecommunication. "While it was scary to start so fresh, it taught me so much and set me up for an entirely new career," Gitte says.
In 2018, Gitte made another significant leap from enterprise technology to global dating company Spark Networks as its Managing Director, and eventually took her first role as Chief Operating Officer. Based back in Germany, Gitte's home country, she grew her list of responsibilities, including HR, talent engagement, customer care, legal, and more.
Today, Gitte is the Chief Operating Officer at Deezer, responsible on a global level for the P&L of the consumer-facing business and developing the business-to-business model alongside this. She is immensely proud of the work Deezer is doing, having taken the company public over the summer, and continuing to grow.
"The past 20 years have seen me go on a major self-exploration and growth journey," Gitte says. "Looking back, I'm very proud of how I've managed my career. But it is partially due to the amazing support I've had from peers, managers and mentors — such as my CEO, Jeronimo Folguiera. It's all about working hard and meeting the right people."
We joined Gitte for a day, to understand the ins and outs of her role, and to find out what it really takes to be a global leader.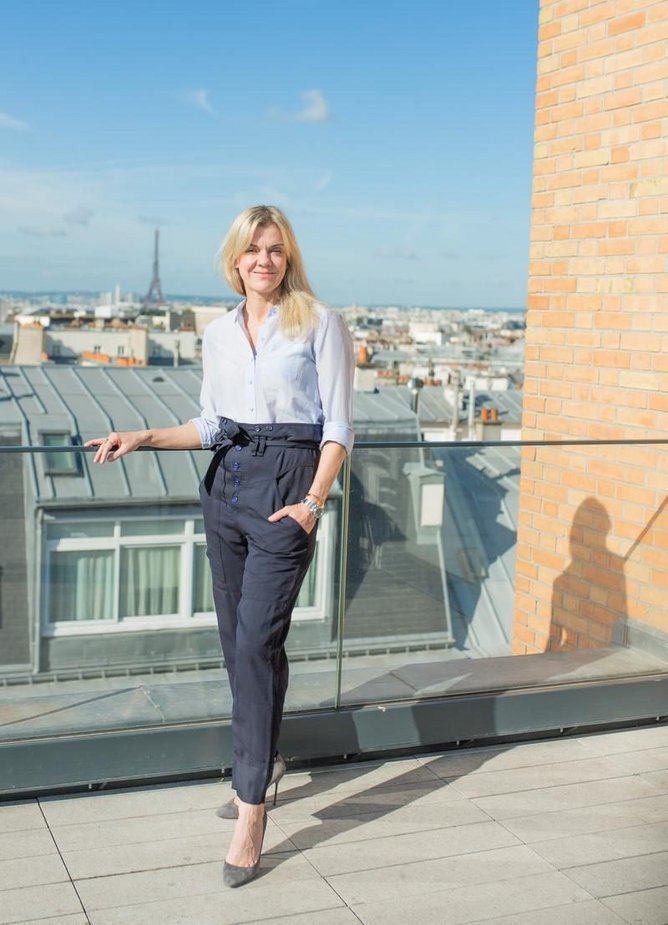 Start the day with Gitte
My day absolutely must start with coffee. I simply cannot do without it.
But after I've got my caffeine fix, I'm immediately into the latest news. Morning briefings and newsletters are essential reading when you are a COO, and so I plough through these every morning while catching a podcast. It's so important to stay connected; otherwise, you can't understand what is on your user's minds.
As cliche as it sounds, there isn't really such a thing as a "typical" day at Deezer. We strive for creativity in everything we do, so it's always good to be operating outside of the box!
But I will usually make sure I'm in the office at least an hour before my first meeting of the day to make sure I've got time to look at the day's agenda and to spend some all-important face time with my teams. The best days are when I get to spend more time face-to-face with various teams to develop new ideas and help them succeed in their roles.
Except for Fridays, most days often feature a lot of scheduled meetings, but I try to leave enough time to enjoy a salad! I reserve the end of the week though for taking a step back, looking at the bigger picture and working on my own to-do list. That's an important routine for me, because it makes me re-focus on the wider Deezer mission and vision, and allows me to plan for the coming week with that in mind.
Overcoming the day's challenges and enjoying the rewards
The most challenging part of my day is making space for urgent items. When someone has a problem or if there's a topic coming out where my advice is needed, it is tough to create time to make the right call there and then. Being on top of everything helps, but the role of a COO is a busy one!
Likewise, the most rewarding aspects are those when I can see I've added value. It's when I've been a true partner to my team, helped people to succeed and supported them to move as fast as they can.
The role of the COO isn't just a managerial one. It's about empowering people across the business to do the best they can. I try to always take that to heart. You also need to be able to shift dramatically from big-picture, strategically focused decisions to delving deep into the details. You also have to have a very small ego — the role isn't one in the spotlight, yet integral to the smooth running of the business.
From customers, policy and communication — there's a lot of both art and science to the role, and a good COO will adapt quickly to various situations. There's a major rewarding aspect when you are able to quickly adapt to situations and make the right decisions.
Finishing the day with Gitte
For me, it's so important to leave the office behind when you physically leave the building, even though that is sometimes very hard to do.
It took some practice, but I don't feel the pressure to be constantly monitoring work messages and have no issue with turning off my mobile. I try to shut down from work as quickly as possible.
I find exercise particularly helpful in switching off. I'm passionate about CrossFit, as it is intense and you can't think about anything else other than what you are doing right there at the moment. You are also told what to do — there's no decision-making or considering things, you just have to be in the moment. That helps greatly to completely disconnect from work. My partner and I also collect art, which is great for helping to reframe your perspective of the world and put you in a truly different mindset. Friends and family are also crucial, and I strongly believe that everyone is not just entitled to a private life, but also entitled to have a space for it.
Besides the techniques and routines I use to switch off, I'm a firm believer in using my spare time to keep learning and growing. For me, and given that I work for a company headquartered in Paris, I'm using this time to learn French. Even though one can get by on English when working in a global company, it's only fair that I adopt the local language and immerse myself in French culture. It's a sign of respect.