New Mexico votes early years childcare as a universal right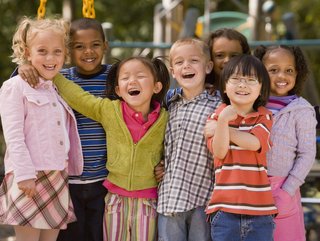 Credit: Getty Images/Ariel Skelley
Voters in the State of New Mexico, US, have approved the pre-K funding measure with 70% to make early years childcare accessible for all
New Mexico State has approved a ballot measure, that would make it the first in the country to guarantee a constitutional right to early childhood education.
Lawmakers would be authorised to draw new money from a state sovereign wealth fund, providing universal preschool and childcare for all, as well as improving home-visit programmes for new parents.
New Mexico voters have therefore changed state law to increase funding for their public schools by hundreds of millions of dollars each year.
The new amendment will be funded from the Land Grant Permanent Fund, an investment savings portfolio made up of royalties from businesses conducted on state lands, including gas exploration and oil.
The voters were asked to approve an increase of 1.5% for schools, meaning more than US$250mn would be available for the next fiscal year. Of this, roughly US$150mn will go to early childhood education and $100mn to K-12.
Universal support
A poll led by Public Policy Polling found that 51% of voters backed the amendment, with only 23% unsure and 26% opposing it. Latina and Hispanic voters were found to be the most supporting demographic.
The new policy has received support from all political persuasions, according to a poll from the Albuquerque Journal. Research showed that 69% of voters were likely to back it, with only 15% opposing it. That data showed 79% of Democrats, 70% of independents, and 56% of Republicans.
"Our view is that state efforts on child care are positive for multiple reasons, including demonstrating to Congress the many needs that are out there for children, their families, and early learning educators," Averi Pakulis, VP for early childhood policy at First Focus on Children say.
"However, we believe there is also an imperative for significant federal investments in our child care system, in part because it is unacceptable for only some children and families, depending on which state they live in, to have high-quality, affordable, and accessible child care."
Inspiring other States
As New Mexico is known for its inclusive childcare policies, activists hope that the new amendment will inspire other voters to follow suit, demonstrating that the need for increased childcare support is politically popular, too.
"We are absolutely part of a larger network of states, and not every state has a [Land Grant] Permanent Fund, but every state has a legislature and organizing," said Andrea Serrano, the executive director of Olé, a grassroots group in New Mexico. "We know they're watching us to see what happens."