Tess Cosad, overcoming challenges as a FemTech founder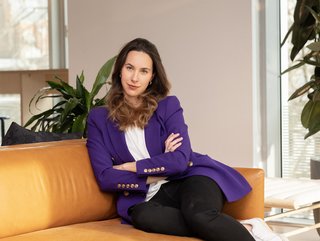 Tess Cosad
Tess Cosad shares the challenges she faces as a FemTech founder, as well as the most rewarding aspects of launching a start-up focused on women's health
Tess Cosad, CEO and co-founder of Béa Fertility is on a mission to make clinical-grade fertility care available at home.
Before embarking on her journey at Béa, Tess started two companies: Emberson Ventures, a B2B marketing agency, and Hers By Design, a femtech business. She has always been passionate about building businesses with impact and was the first woman to lead a digital marketing accelerator programme in Saudi Arabia, on behalf of the Growth Velocity Academy in 2018.
Each of these experiences proved to be invaluable to Tess, teaching her how to run a successful company. We sat down with Tess to understand how she's put these lessons into practice, as well as what a day looks like in her shoes.
Tackling the everyday jobs
I'm a big fan of Bullet Journaling. It helps me stay organised, clear my mind and gives me a system for organising my months, weeks and days. I start every week by Bullet Journaling my week ahead, listing out the big projects and milestones I need to deliver that week. Then, at the beginning of every day, I'll check back through that list for the week and pick one or two projects to focus on that day. It helps me feel grounded and focused, which really sets the tone for the rest of the day.
As I'm sure any founder would agree, there's no such thing as a standard day in this job. But to give a general overview, in the morning we'll usually have a stand-up meeting with the team to check in on what everyone is up to and talk through any challenges that might need my input.
My job is to make sure the company has the resources it needs to deliver on our main objective. Those resources are a high-performance team and capital. So I spend a lot of my days finding those resources, basically: hiring or fundraising.
I am lucky to have an incredible co-founder and CPO who can look after the business internally whilst I go fundraise, but in the early stages, a lot of my day included wearing a lot of hats, from product testing and development, to finance admin and many other things.
The challenges of being a FemTech founder
One of the most challenging things about my job is seeking investment. It's absolutely critical for growth, but it can be difficult for a female FemTech founder to engage some VCs. Given that the majority of VCs are men, my pitch (which invariably involves talking about the cervix, sperm and vaginas) can make people uncomfortable. But ultimately, I'm looking for the investors that don't find this taboo and believe in what we're building. The process can be tough and tiring, but it's really important and it's bigger than just my company. Every female-founded femtech company that gets funded helps pave the way for future female founders to follow in their footsteps.
On the other hand, the most rewarding part of being a FemTech founder is meeting with our potential customers and hearing their excitement for what we're building. They remind me why we're doing this and motivate me to build the very best product we can.
Being able to see the product we envisioned transforming into a marketable product gives me such satisfaction. With each prototype and product cycle, we inch ever closer to crossing the finish line – a moment which I anticipate with eagerness and immense pride.
The other thing that keeps me going at Béa is the team. It blows me away that 11 incredible people have chosen to come work for this company, and are lending their brilliance to Béa. It's so rewarding watching them deliver sharp work and build products that will change people's lives.
Switching off from work
I work long hours, and whilst I'm a big believer in balance, I don't always get that right. After a really long day I usually try to find time to walk, even if it's getting off the tube one stop early so that I can clear my head and move a little.
I'm a big fan of routine and going to bed early. It doesn't always happen, but if I could change anything about my routine right now it would be to be more disciplined around going to bed early, turning off emails and reading a book for 10 minutes or so before turning lights off.