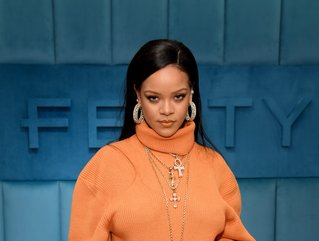 Credit: Getty Images
Having sold over 60 million albums, Rihanna may have you questioning whether there's anything she can't do. But she didn't make her billions through music.
A woman who needs no introduction. Rihanna, born Robyn Rihanna Fenty, began her story in 2005 when Jay-Z and L.A Reid heard her sing for the first time – they literally wouldn't let her leave the building until she signed a contract with Def Jam Records.
By selling more than 215 digital downloads of her songs, RiRi is the biggest digital-selling artist of all time. But these hits didn't blow up her bank account as much as one might expect, mainly because she doesn't own the songwriting credits. The composition and production of some songs can cost over US$1mn – Rihanna only gets her cut only after the record label recoups their investment.
That being said, producing music earned her a wage, which certainly shouldn't be sniffed at. Billboard reported that her 2016 Anti World Tour made her a comfortable US$25mn and her Diamonds World Tour collected a cool US$140mn in ticket sales. Fast and Furious fans may also be well acquainted with RiRi's acting career, but again, her time on the big screen didn't earn her the really big bucks.
Cue, Fenty. The beauty brand contributes an estimated $1.4 billion of her $1.7 billion net worth. In Fenty's first 40 days, it raked in a whopping US$100mn. Since then, RiRi's earnings fluctuate depending on the brand's promotions and release cycles, but it typically makes between US$40mn to US$70mn per year. Her Savage X Fenty lingerie line also contributes a further US$270mn to her wealth.
But what makes Fenty Beauty different for all the other make-up and cosmetic brands, you may ask? Well, that one's pretty simple. Rihanna has made inclusivity her priority, sharing that she not only wants to appeal to every type of woman, but every individual, regardless of their sex, gender or sexual orientation. Fenty therefore became one of the first brands not to market make-up exclusively to women.
This inclusivity sparked the "Fenty effect", which has quite promptly encouraged other brands to extend their product lines to compete with Fenty's 50-shade foundation range. But, Rhianna didn't want to stop there as Fenty also welcomed a gender-neutral eau de parfum to its product range.
So as business is booming, is there any wonder that Rihanna left her music career in 2016?