Transgender businesswoman buys Miss Universe for $20mn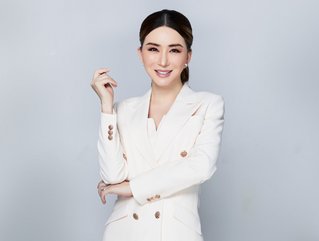 Credit: JKN Global Group
Media tycoon Anne Jakkaphong Jakrajutatip, CEO of JKN Global Group, has become the first woman to own the Miss Universe Organization after a $20mn deal
Transgender rights advocate and Thai media tycoon Anne Jakkaphong Jakrajutatip has bought the Miss Universe Organization for $20mn.
Anne is the CEO of the Thai-based media company JKN Global Group (JKN), which will now host the international beauty pageant. The transaction has made Anne the first woman to own The Miss Universe Organization in its 71-year history.
Anne expresses that she is "incredibly honoured to be acquiring The Miss Universe Organization", which will allow her to work with a "visionary leadership team." Anne Jakapong Jakrajutatip, Chief Executive Officer of JKN Global Group continues: "The global reach of the Organization, its relationships with global partners and brands, and its wealth of content licensing, and merchandising opportunities make this a strong, strategic addition to our portfolio.
"We seek not only to continue its legacy of providing a platform to passionate individuals from diverse backgrounds, cultures, and traditions but also to evolve the brand for the next generation."
Anne has been frequently recognised for advocating transgender rights in Thailand, by sharing her experiences as a transgender woman.
The evolution of The Miss Universe Organization legacy
As one of the most watched and longest-running competitions in the world, The Miss Universe is an international organisation that celebrates women from cultures, backgrounds and traditions.
The organisation gives more than 10,000 women across the world a platform to make positive changes, through personal, professional and philanthropic ventures. The competition is broadcasted across 165 different countries and viewed by more than half a billion people annually.
However, it has faced criticism and public demand for increased diversity and inclusion. Yet many argue that significant progress has been over the last decade, and Anne's new leadership – being the first woman and transgender woman to sit at the company's helm – shows further hope.
The Miss Universe Organization lifted its ban on transgender contestants in 2012 after a Canadian competitor threatened to take legal action after being told she would be disqualified after disclosing her assigned birth sex was male.
Now, JKN's acquisition of The Miss Universe Brand will seek to build on the organisation's legacy, while expanding investment in licensing and merchandising opportunities.
"We are excited to continue the evolution of The Miss Universe Organization with JKN. Our relationships with global partners and brands have never been stronger; and our progressive approach continues to position us at the forefront of our industry," Amy Emmerich, Chief Executive Officer, and Paula Shugart, President, of The Miss Universe Organization said. "We would like to thank IMG for providing us a foundation to realize our aspirations for the brand."