Vintage value: Why you should start investing in fine wine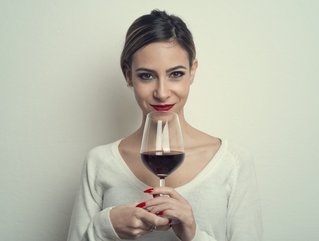 Credit: Getty Images
Fine wine investment was once exclusive to the ultra rich, but as the paradigm is changing, could it be one of the best ways to invest your cash?
The concept of alternative investing is far from new. From classic cars to contemporary art, more of us are looking to make smarter investment decisions, while also feeding into our passions. Fine wine is no exception and now, perhaps more than ever with global markets in turmoil, the time is right to move wine from your shopping list, to your investment portfolio.
But what's so special about fine wine?
Of the hundreds and thousands of things you could invest your money in, why is fine wine the gleaming beacon of light that you should be drawn to? Well, to put it simply, fine wine has a track record of delivering stable growth and strong returns on investment, while outperforming markets and other commodities over long periods of time. In fact, the Liv-ex 100 record reported a 14.7% rise in 12 months and a 28.8% uplift in five years — to the 31st of July 2021 — in comparison with the FTSE 100's 4.3% growth over the same period.
Fine wine ages well due to a number of complex chemical reactions that take place over time, which means it only gets better at the turn of each calendar. Increasing the demand dynamic is also an important characteristic of fine wine performance. So when fellow wine lovers break open a bottle, they're drinking down the supply and driving up the price. Another key selling point for some investors is that fine wine is a tangible asset (like art and classic cars) that can be seen and experienced, not simply held digitally like stocks and shares.
Is it accessible?
Back in the day, investors needed to set aside a good sum of money to ensure they could store their wine correctly in their homes. According to Heritage Vine, a wine cellar design company, this could cost anywhere between US$15,000 and US$180,000.
But thank goodness the industry has progressed, as investors can now store their bottles in specialised facilities until the wine reaches maturity — costing a fraction of the price. Better still, investors have the options of blue-chip wine stocks and funds, while also requesting for investment companies to buy and store wines on their behalf.
What do the experts say?
Over the past decade, fine wine has appreciated 127%, according to the investment consultancy Knight Frank. The commodity clearly outperforms other alternative investment options, including luxury handbags, blue-chip art, and even some diamonds.
Expert Katie Souter from Vin-X believes that fine wine is peaking the interest of more investors who are looking for a stable alternative with a track-record of performance.
Katie says fine wine's key performance characteristic is stable growth, which does not directly correlate with volatile financial markets and has historically delivered stronger returns than other long-term investments. Wine investments also allow investors to hedge against recession, inflation and currency devaluation.
"Fine wine's ability to hold its value during recession and be resistant to the negative impact of inflation makes it a valuable means of strengthening an investment portfolio," says Kaite.
How do you know whether a wine is investment-worthy?
Less than 1% of the world's wine production has the quality, brand recognition and secondary market interest to qualify as investment wine. Certain characteristics must be in place to ensure that a wine stands out from the crowd to make it investment-worthy. Here, are just a few:
Scarcity: As supply dwindles, coveted wines become more investment-worthy.
Longevity: Fine wines must reach peak maturity at least 10 years after bottling, with the ability to last for at least 25 years. They must have the correct acid, tannin, sugar and alcohol levels to develop secondary and tertiary flavours.
Prestigious reputation: Robust brand equity can influence investors to pay a premium.
Environment: For fine wine to be created, great terroir is required, such as the correct environment, weather and soil during the growing season.
Critic scores: Robert Parker's 100-point scale is the most commonly used method to rate wines. The scale employs a 50-100 quality point system.
Element of risk
As with any investment, there is a degree of risk associated with fine wines, which is why it is important to deal with trusted experts and conduct due diligence.
Cult Wines says there are numerous examples of short-term trends yielding impressive gains within the fine wine market, but an investment should be viewed as a mid to long-term one, with a period of at least five years.
The wine investment market is unregulated so investors are not protected in the same way that they are when investing in regular financial products. As such, it is important for investors to do their due diligence, and only buy from established merchants and deal with reputable investment houses to ensure you get the expertise you need.
But however you decide to invest, fine wines are looking like appealing additions to any portfolio, and their performance in turbulent times is reassuring as well as rewarding.