Women underestimate their knowledge of sustainability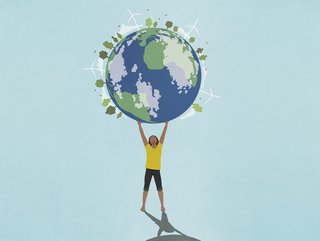 Credit: Getty Images
APEC Women Leadership Forum and JD.com found women's consumption patterns determine the sustainability efforts of a household
JD.com and APEC Women Leadership Forum joined forces to co-launch a report examining women's role as both producers and consumers in advancing sustainability.
The report, entitled, "APEC Report: Observation of Women's Value in Sustainable Consumption and Production," found that women's consumption patterns tend to determine the sustainability of efforts of a household.
Women were also found to be prominent leaders in the corporate world, driving "Sustainability/ SDG / CSR."
The difference between male and female shopping habits
When asked about responsible consumption, the study, which used over 2,000 respondents, found that women ranked being "environmentally friendly" as a much higher consideration than men. In contrast, men weighed factors such as price, culture and brand as higher considerations.
The research also found that women have a deeper understanding of sustainable shopping habits than they give themselves credit for, whereas males tended to overestimate their understanding.
Only 49.7% of women credited themselves with a "understand very well" or "understand," ranking and 31% opted for "not sure." Yet the research found that women had a stronger understanding of recyclable materials, trade-ins and energy-saving products compared to men. This knowledge was particularly prominent in categories such as, furnishing and decorations, home appliances, and health products, to name a few.
Women in leadership roles
Women in leadership roles were found to demonstrate a strong focus on long-term values and innovation for sustainable solutions. In fact, 30% of respondents shared that they began formulating thinking six to 10 years ago. A large proportion of respondents also were driven by three key topics: 76% enterprise development needs, 73% were inspired by global trends, and 73% were guided by domestic policies.
According to the report, in order to achieve Sustainable Development Goals, society must continue to enhance awareness of responsible consumption and production amid global uncertainties.
About JD.com
JD.com is a leading supply chain-based technology and service provider, committed to collaborating with upstream and downstream partners and the whole society to collectively build a more productive and sustainable world. Green Stream Initiative, JD.com's green supply-chain efforts, has engaged more than 300,000 enterprises in carbon reduction activities ranging from warehousing, transportation, packaging, and more.