Would you ditch social media to improve your wellbeing?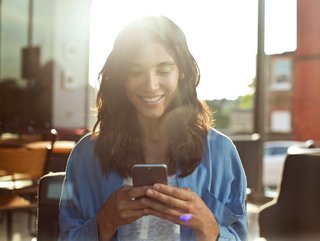 Credit: Lilly Roadstones/ Getty
Everything needs time to breathe and your mental health is certainly no exception. A bit of time away from social media could do you the world of good
Most of us will say that we spend too much time on social media – whatever that may personally mean. We'll moan that we waste too much time scrolling through pictures of old friends on holiday, ex-colleagues getting promoted and ex-partners getting married. But why don't we do anything about it?
One of the biggest pitfalls that platforms such as Instagram, Facebook and Twitter have, is that they cause us to compare ourselves with others. Even on our best days, we can open an app and see something that we're 'missing', so we feel as if our lives are lacking, or that we're not doing enough.
This comparison is what makes social media so dangerous. And it's no wonder, as in the US, 69% of adults and 81% of teens use social media, according to the Pew Research Center – a worrying statistic considering excessive social media use has been linked to increased anxiety and depression.
Of course, the use of social media and the impact it can have on our health is a fairly grey area. But recent research has highlighted these three points:
Mental health impact: A study found that children as young as 10 years old who were active on social media "could have [a negative] impact on well-being later in adolescence and perhaps throughout adulthood," according to the authors. In addition, this study highlighted that American teens that spent more than three hours on social media a day were much more likely to have mental health issues, than those who did not use social media.
Physical health impact: When we spend hours on our smart devices, we're not participating in other activities that are crucial for our physical health, such as exercising and sleeping. Just one example is this study that showed 57% of participants who spent an hour a day on social media reported sleep disruptions.
Reduced productivity: Unsurprisingly, we spend more time on our phones than we think, so of course it reduces our productivity. In fact, this study shows how more of us check our phones when we're working, than expected.
But if you don't think you're quite ready to end the love affair with your phone, don't worry. Here are our best four tips:
Delete them: Logging out and removing the apps from your phone w
ill make it much harder for you to access, while also helping you to resist the temptation.
Find a buddy: Doing your detox with a partner, friend or colleague will help motivate you, and keep you from redownloading the dreaded apps.
Get a hobby: Fill the time that you would usually stare at your phone doing something more productive, like playing an instrument or learning a language. We'd recommend taking a look at these.
Get reading: Instead of reading statuses, read new websites, books or even a magazine. Our favourite is this one (of course!).
So, are you up for the challenge? We want to find out how you got on with your social media detox, so contact us here.
Remember, the overall goal isn't to banish social media from your life altogether, but rather to give yourself a much-needed break.