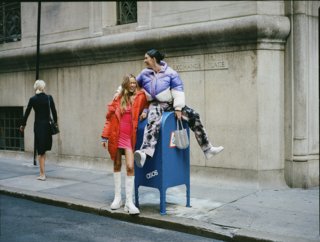 From a two-man team to an international powerhouse, this is the story of how ASOS became the retailer that promotes fearless fashion and body positivity
Starting life as 'AsSeenOnScreen', the budding new online fashion retailer had a clear vision: to allow consumers to purchase products inspired by TV and film. Now, after two decades, ASOS has become a household name, committed to providing a product range that gives its customers the confidence to be whoever they want to be. But we wanted to find out how the company went from a small start-up, to an e-commerce giant that well and truly dominates the online fashion industry.
ASOS in its infancy
The story started way back in 1999, when founders Nick Robertson and Quentin Griffiths had the bright idea of creating an online shop that specifically sold clothes to mimic pop culture trends. With help from their original tagline, 'Buy what you see on film and TV', ASOS allowed consumers to purchase imitations of clothing worn by big names, such as Brad Pitt's red leather jacket from Fight Club.
But the future looked far too bright for ASOS to conform to the constraints of celebrity style, especially after the company was admitted to the Alternative Investment Market (AIM) on the London Stock Exchange in 2001. The company therefore legally changed its name from AsSeenOnScreen Limited, to ASOS plc and ASOS.com — an incredibly clever move, considering a maiden profit was recorded in 2004, with sales almost doubling during the first six months.
ASOS was clearly in demand and, to keep the momentum going, the company introduced its own label for women's clothing — which is still going strong today — named ASOS Brands. Designed by a pool of London's finest talent experts, ASOS Brands looks between the lines to bring its audience of 20-somethings the freshest clothing, shoes and accessories.
As you can probably guess, ASOS' next step was expansion, where they ventured overseas to launch online stores in the US, France, and Germany in 2010, Australia and Italy in 2011, and finally Russia and China in 2013. International offices were also opened in Sydney, Australia and New York, US, to keep up with the seemingly ever-growing demand. In 2014, the main warehouse in Barnsley, UK, was expanded to hold a staggering 20 million units.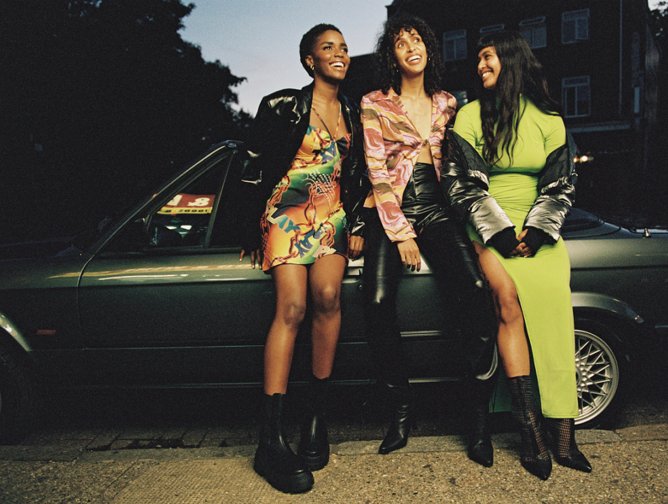 A clear vision
To really unpack ASOS' journey, we need to bring you to the here and now. ASOS has been alive and kicking for the past 21 years and, through that time, they've created a platform where customers can shop a curated edit of approximately 90,000 products, sourced from nearly 900 local and global partner brands. The brand has reported significant progress over the last three financial years, delivering a compound annual growth rate of 17.4% in revenues, improved profitability, and a strengthened balance sheet — not bad, considering we've all been living through a pandemic.
And the pandemic lends itself as the perfect example to how ASOS has been so successful. Having quickly adapted its business model, ASOS broadened specific product ranges to fit the changing demands of consumers. An ASOS spokesperson said: "We knew that to make our vision a reality we needed to meet the fashion needs of our audience in a way that inspires, excites and engages them.
"That requires us to keep evolving and to ensure we stay relevant to our customers, focusing on reflecting their needs and delighting them with greater choice, service, and engagement. We have never settled, and have always been testing, and constantly improving to make it all just that bit better every day."
Keeping it inclusive
Perhaps one of the fundamental aspects to ASOS' success, is the complete understanding of its target market of 20-somethings. Its flexible and agile response to change has allowed the brand to curate a product portfolio that oozes individuality, confidence and diversity, providing inclusive sizing, working with a diverse range of models, and promoting body confidence. ASOS Brands boasts more than 30 different clothing sizes, all at one set price to and welcome their wildly diverse audience.
"It's super important for us to promote a healthy body image – we're not about conforming to any stereotypes," says ASOS, "so we work with more than 200 models to represent our audience. And we're not in the business of digitally altering their appearance either… There's no reshaping or removing stretch marks here. Our models are part of the ASOS family and we support them by following a Model Welfare Policy."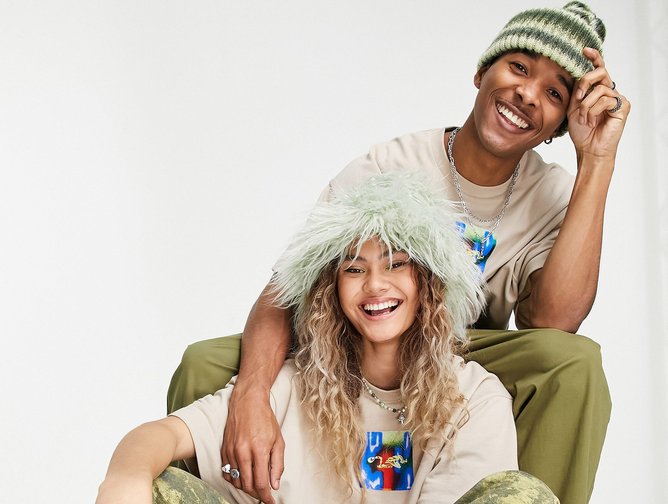 Small but mighty
Even retailers as large as ASOS had to start somewhere, but now there's so many competitors out there, it can be hard for ambitious young business owners to find their feet in today's ecommerce world. Enter: ASOS Marketplace.
All fashion lovers will be familiar with the feeling of discovering an incredible vintage boutique, or uncovering an amazing independent brand — are we wrong? After more than two decades in the business, ASOS certainly is. That's why the brand created a team of fashion professionals to seek the world's best start-ups, especially for ASOS Marketplace, which was launched back in 2010. Now, consumers keen to keep their style as unique and as original as possible can support small businesses, with the ease and convenience of an established retailer.
"The platform's focus has always been on championing and supporting new talent across the fashion industry," ASOS says. "We believe it's important to share our expertise, to help these businesses launch and support their growth in what is a highly competitive and fast-paced industry, that's why we help small boutiques, retailers, and budding fashion entrepreneurs, both in the UK and overseas, to easily take their products to a global market."
Conquer and expand
It's not just the small brands that ASOS has leant a helping hand to — you may remember hearing the news of Philip Green's Arcadia Group's collapse. Well, ASOS acquired Topshop, Topman, Miss Selfridge, and HIIT brands, which can now be found globally on their sites.
ASOS explains: "Understanding our customer was key to our decision to acquire these brands. We knew that they resonated with our customers, having sold them on ASOS.com, but we also knew that we could inject new life and love into these iconic British brands through our investment in marketing, design, and brand management."
After this acquisition, it's hard to believe that ASOS was once a small two-man start-up. Nevertheless, we're expecting to see more big moves and successful strategies from this retail giant over the coming years.