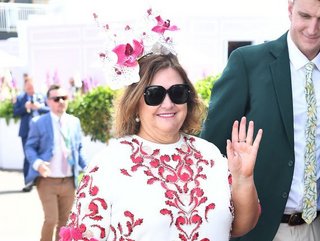 Mining magnate and billionaire philanthropist Gina Rinehart successfully transformed her fathers company that was in financial despair – this is how
Known for her pro-business activism, Gina Rinehart built her fortune after taking over her father's privately held mining company, Hancock Prospecting – she is now Australia's richest woman with a net worth of US$29.9bn.
As the only child of Langley Hancock, Gina was born and raised in Perth, Western Australia. After briefly studying economics at University of Sydney, Gina decided to join the family business, becoming her fathers personal assistant.
Langley developed his business after discovering unexpected oil-rich soils in 1952, which turned out to be one of the world's largest iron-ore deposits. This discovery enabled him to enter into a royalty agreement with Rio Tinto, a British-Australian mining giant, to exploit the Pilbara iron.
When Langley died in 1992, Gina took ownership of the business and inherited the debt that had accumulated. However, Gina was able to whip the company back into good shape, by maintaining tight control over operations and building a new iron mine in Pilbara, Australia.
With Gina at the helm, Hancock Prospecting became a multibillion-dollar empire and one of the country's largest exporters of iron ore.
Gina's flagship achievement is the exploration, financing, construction and operation of the US$10bn Roy Hill project, which started shipments to Asia in 2015. She is also Australia's second largest cattle producer.
The mining magnate also fulfils a great deal of philanthropic duties, supporting a number of medical, health, educational, sporting and community organisations. She also serves as a Patron for Australia's Olympic swimming, volleyball, rowing and synchronised swimming teams. As a result of her incredible business acumen, Gina was awarded an Honorary Doctorate from Bond University.