International Women in Engineering Day create inclusivity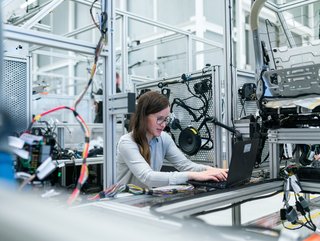 International Women in Engineering Day is a catalyst for workplace diversity and designing, building and maintaining an inclusive group of employees
International Women in Engineering Day was established in 2014 to highlight the work of women within the sector, encourage more girls to study engineering and close the gender gap within the industry. This is crucial work as Latika Joshi, Software Development Manager at Cubic Transportation Systems, explains that, although since her childhood she was "eager to learn how to code successfully, I was told that engineering was not a field for girls and that if I pursued it I would not be able to achieve a long-term career in the industry."

Anais Urlichs, Developer Advocate at Aqua Security, agrees that "personally, I did not consider pursuing a career in technology until university. It didn't seem like an option because no one had taken the time to educate me about potential careers in the sector. As a young girl, I had been discouraged from trying activities in that space."

International Women in Engineering Day aims to break down those barriers and remove the stereotypes associated with the industry. This is important as such "pre-described notions of engineering being a career for men can have a serious impact on girls' ambitions to pursue the subject in further education and as a career," adds Cubic's Joshi.

In its ninth year, the awareness raised and encouragement given to women and girls has already produced results. As Fiona Hood, Director of Presales at Totalmobile, details, "the number of women coming into the STEM workforce keeps increasing year on year and WISE have estimated that by 2030, they expect to reach over 29% of women in the STEM workforce."
Inclusive from an early age
The personal experiences of these women make it clear that more needs to be done to encourage girls into the engineering workforce from an early age and discard the idea that engineering is a male world.

"It's particularly important to begin encouragement amongst girls at an early age – research from the University of Houston found that girls were more likely to take part in a computer science-related activity when they were told that both girls and boys were interested in it," explains Olga Ivanova, Senior Product Manager at Plutora. "When they were told that boys were more interested in it than girls were, far fewer of the girls were keen to get involved, showing 'how stereotypes can affect a sense of belonging,' according to the researchers."

Samantha Thorne, Head of People at Node4, describes how the company plays their part in opening up these opportunities for girls from an early age: "Part of Node4's talent strategy involves working with local schools and colleges to provide work experience and placement opportunities to GCSE and Computer Science students. We recognise the role our industry has to play in keeping women and girls engaged in STEM subjects and are committed to helping them to imagine the possibilities and career paths available to them, and realise their potential."

Another easy yet very effective way that businesses can promote a balanced workforce is by including more women in senior teams and boards to serve as role models for the next generation. Girls are much more likely to enter an industry where they can see evidence of success and career progression.

As Svenja De Vos, CTO at Leaseweb Global, advocates, "more female role models are needed to shift perceptions, and practical measures, such as training and internship opportunities, can assist to develop a positive image of the Tech industry as a pleasant and productive place to work. As our world becomes increasingly defined by technology, now is the time for the tech industry to create and elevate more female role models who can inspire young girls to follow in their footsteps."
Time to act on D,E&I
However, the job does not end once women have entered the workforce. All organisations should be taking action to support their female employees and promote an inclusive and accepting environment, but this is often not executed to a satisfactory standard. In fact, 57% of female engineers drop off the register before the age of 45. "This clearly shows that action is needed to create an equal and inclusive working environment and make women feel supported in the industry," comments Jen Lawrence, Chief People Officer at Tax Systems.

Lawrence promotes the value of offering flexible working to help with staff retention: "Flexible working is an essential criteria that many employees have come to expect in the current world of hybrid working. This can be a particular requirement for women, many of whom have to balance work with childcare and other responsibilities. Having the option to work around school drop off and pick up times, or even having the opportunity to take a slightly longer break in the afternoon to do the things that enables them to focus on themselves, can have a huge impact on how women view work.

"Flexibility brings enjoyment back into working hours, rather than growing to resent the restrictions of the traditional 9 to 5. The great thing about software engineering is that it can be done from anywhere – businesses should utilise these benefits and offer flexibility as a standard working practice."

Alternatively, other initiatives can also be successful in creating an inclusive workplace. Doviana Tollaku, Operations Manager at Glasswall, encourages organisations to "create an inclusive culture and shout about it – many women are reluctant to change jobs when they're in their comfort zone, especially within a male-dominated industry, so the reassurance that they will be supported and empowered at work will encourage them to take on new challenges.

"At Glasswall, we have established the Women in Tech committee to bring those at the company together and raise the profiles of women more widely. As everyone has different ideas and inspirations, providing opportunities for women to collaborate will help solve problems, drive innovation and make a positive overall impact."

Taking the time to enforce such policies can have a hugely positive impact on businesses, aside from simple employee retention. Totalmobile's Hood explains how "bolstering a workforce with team members that represent different backgrounds, genders, and ethnicities is not only beneficial to the groups themselves but is also hugely beneficial to the overall organisation too. Diverse groups are vital to promoting the sharing of different ideas, which ultimately leads to faster and better development. Recent research by McKinsey & Company also found that companies with more diverse top teams were also top financial performers."

Node4's Thorne concludes: "Tech is only ever as effective as the perspectives and insights that form its development, so it's essential that teams are as diverse as possible to ensure the development of the best technology and a successful business. Women should not just have a seat at the table but should be valued contributors to all aspects of working life."