8 minutes with Amber Johnson, Global Vice President of Mars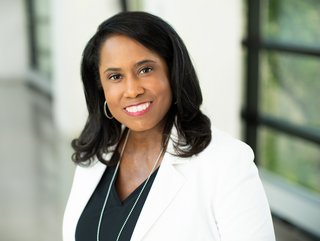 Amber Johnson, Global Vice President of Mars Cocoa Enterprise, Credit: Mars Cocoa Enterprise
Global Vice President of Mars Cocoa Enterprise, Amber Johnson, shares she is helping Mars support women in the cocoa industry
Amber Johnson, the Global Vice President of Cocoa at Mars Wrigley, is a vital member of the Mars Wrigley Global Procurement leadership team. In her role, she holds the responsibility of overseeing the entire Mars Cocoa Enterprise, spanning various departments, including science and technology, operations, sustainability, sourcing, research, and corporate affairs, operating on five continents.
We sat down with Amber to find out more about her integral role at Mars Cocoa Enterprise.
Hi Amber. Please tell us what first led you to this industry.
I've spent my entire career in the food business and have worked across a lot of different categories and crops. Cocoa is at the heart of the intersection between people and planet, purpose and performance. The challenges are steep, but the opportunity to make a real impact is tremendous. I love the commitment that Mars has to cocoa and also the willingness to work with so many like-minded partners to make a difference.
Tell us about the cocoa supply industry.
Cocoa is an integral ingredient in our beloved chocolate products and we rely on an estimated 350,000 cocoa farmers in our global supply chain. We depend on cocoa farming communities, and this mutual relationship drives us to continuously strive to create a sustainable cocoa supply chain where human rights are respected, the environment is protected, and everyone has the opportunity to thrive.
What is Mars' belief on the cocoa supply chain?
Cocoa is at the heart of our company's long heritage as we have been involved with the cocoa supply chain for over 100 years. We take great pride in the quality of our products and this commitment to quality means working hard to ensure our ingredients, including cocoa, are made under sustainable and socially responsible conditions.
At Mars, our aim is to help create a modern, inclusive and sustainable cocoa supply chain where everyone can thrive. Today's cocoa supply chain does not deliver against this vision, a realisation which led to our Cocoa for Generations strategy to positively impact cocoa farmers and cocoa farming communities.
Our Cocoa for Generations strategy (C4G) launched in 2018, is a holistic, human-centric approach to creating a positive impact by working to address structural barriers and endemic challenges. We are focusing our efforts on systemic solutions in three areas: advancing respect for human rights, preserving the environment by working towards deforestation – and conversion-free cocoa supply chain, implementing climate-smart solutions, and improving livelihoods by providing opportunities to thrive.
We can't do this work alone. The shifts and the scale to reach sustained, demonstrable improvements for cocoa farming families and their communities require thinking and collaborating in new ways.
We are working to transform the cocoa ecosystem, and while we've made important progress to date, we still have some way to go. Through our programmes and in collaboration with key global partners, including industry peers, governments, development agencies, research institutions and civil society organisations, we're sharing what works and what we learn along the way.
We remain relentless in our work to create a modern, inclusive and sustainable cocoa supply chain.
Tell us about the partnership with CARE International and the projects on the ground.
Empowering women in cocoa supply chains is critical to transforming the cocoa supply chain. We know – because we have seen it in our efforts on the ground, including our partnership with CARE. The evidence is clear – investing in gender equality benefits communities and businesses alike. Our programme with CARE International, started in 2016, has shown that the well-being of women in cocoa communities is a critical link to family food security, nutrition, education, and health.
Through our partnership, we developed a unique Village Savings and Loans Association (VSLA) model we proudly call 'Women for Change'. We provide essential building blocks beyond the foundational savings and loan activity such as a focus on access to finance, entrepreneurship to support growth and diversification, gender-equality interventions (including literacy) and a healthy family curriculum that promotes early-childhood development and child protection by engaging parents and households.
We believe our approach – and the impact we've seen – is proof that transformative change occurs through empowering women, redistributing resources towards women, and beginning to shift the institutional structures that shape women's choices and voices, and ultimately their lives and futures, as well as those of their families and community.
In 2020, we committed to an additional US$10mn investment to expand our unique 'Women for Change' model. In 6 years, we have grown the programme to reach more than 80,000 thousand members across Côte d'Ivoire and Ghana who have collectively saved more than US$7.9mn to invest back into their businesses and family needs.
The Women for Change model developed in collaboration with CARE International sets us apart from the industry. I'm incredibly proud of what we've achieved through this partnership. We are merely supporting actors in these women's ability to reach their personal goals and ambitions. It's powerful to see what these women are accomplishing.
How is Galaxy chocolate supporting women, their families and their communities?
Our research has shown that despite the fact that women are equally involved in cocoa farming, they have traditionally been excluded and need to be recognised as proper cocoa farmers or as full members of farmers' groups. This is mainly due to gender norms and power relations.
We are convinced that by only empowering women we will make progress towards increasing incomes, advancing respect for human rights, and preserving the environment. That is why we're so proud to say that by 2030 we will help a million people including women, their families and their communities thrive.
This commitment is driven by our belief at Mars that brands should be a force for good, which we hope will create a lasting legacy. This work will be rooted in impact and our ambition, and we've partnered with leading NGOs like CARE International to deliver and scale up impactful programmes of work that make a meaningful difference in people's lives.
How are you working with NGOs to support cocoa-growing families?
We've been working on improving cocoa sustainability for decades and are proud of the impact we have made to date and the impact and projects we have supported with various NGO partners.
We have continued to explore different ways to make a meaningful difference and our new pledge to help 1 million people thrive by 2030, including women, their families and their communities thrive, will see us work with leading NGOs like CARE International to deliver and scale up impactful programmes – such as our Women for Change Village Savings and Loans Associations programme (VSLA).
Our vision is clear, and we will be sharing even more information about how we're going to help a million people thrive as our campaign progresses.
What do the next 12 months hold for you and the company?
Galaxy is a purpose-led brand, and this pledge will be at the heart of all that we do over the coming months and years. We will continue our work with CARE and other NGOs across the world to help people across our supply chain thrive.