Natalie Portman: Creating a female future for football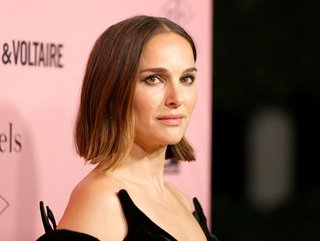 Credit: Amy Sussman/ Getty
Natalie Portman's Angel City FC is on a mission to make an impact on and off the field, by providing opportunities for female athletes across the globe
In April 2019, Natalie Portman, Eva Longoria, Jennifer Garner, Jessica Chastain and Uzo Aduba attended a United States women's national soccer team (USWNT) match – this match sparked Natalie to help bring attention to the fight for equal pay for the team.
"Watching my son idolise players like Megan Rapinoe and Alex Morgan the same way he did Lionel Messi or Karim Benzema, I realised that amplifying female athletes could rapidly shift culture," Natalie told the Guardian.
Although Natalie, who is also a co-founder of Time's Up, didn't grow up as a major sports fan, her son's influence sparked her to create a team that elevates women in football the way they deserve.
At the time, Los Angeles, US, didn't have a women's professional football team – Natalie wanted to change that, so she launched Angel City. Football player Abbey Wambach and Reddit co-founder Alexis Ohanian (who is also husband to Serena Williams) became the team's initial investors. Soon after, friends Eva, Jennifer, Jessica and Uzo became co-owners, followed by a number of other big names, including Julie Foudy, Serena Williams, James Corden, and Christina Aguilera, to name a few. Now, Angel City has more than 100 co-owners – two-thirds are women.
The investors are responsible for creating a safe environment for athletes, where they are treated fairly. Natalie also explains that through partnerships and sponsors, the club has planted gardens in seven local elementary schools, delivered thousands of meals to those in need, and provided sports bras to young players.
Julie Foudy says: "It's huge. It's a completely different mindset and approach. Instead of feeling like we should just be grateful to have a league, and accept things as they are (as it always has been for me and my generation), Angel City approaches all decisions with this mentality of, 'How can we build this into something amazing for the players and for our community?' It is so refreshing, honestly."
Natalie explains: "Our dream is to make women's soccer as valued as male soccer is throughout the world."