You Glow Girl announces $10,000 grant for a female start-up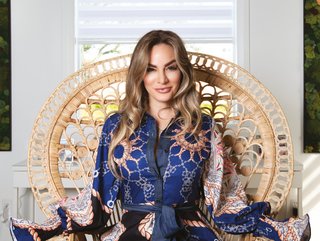 Credit: Josue Acosta
Applications for the 2022 You Glow Girl grant programme are now open, which will award the lucky winner with US$10,000 towards her proposed business plan
Miami-based Eat Me Guilt Free is accepting applications for the 2022 You Glow Girl grant programme, inviting women across the US to apply.
Applicants can send their business plans to founder, Cristie Besu, who will review the entrants and reward the winner with US$10,000 to put towards her business plan. The winner will receive access to monthly check-ins with a mental health professional, subscriptions to mental health apps Calm or Headspace, and access to ClassPass. Cristie will also provide connections to her network and one-to-one mentorship.
Launching last year, You Glow Girl received over 300 applications. Amanda Sheridan, founder of BagValet, a mobile luggage storage start-up based in South Carolina, US, was the 2021 winner. Before she launched BagValet, Amanda was a Uber driver and mother of three.
"What stood out with her was how much she executed under stress," Cristie said of Sheridan. "[Her story] resonated with me. When you're able to do that, you can usually get through a lot of different things as an entrepreneur."
About Eat Me Guilt Free
As a former registered nurse and sports nutritionist, Cristie decided to launch Eat Me Guilt Free in 2013. The company now has 35 employees, providing a range of nutritious products which are low in carbs, such as breads, brownies, wraps and snacks. Cristie is also looking to welcome new products to the range, including cake mixes.
How to apply
Hopeful applicants can submit a 60-second video via the Eat Me Guilt Free website, by Friday 1 July. Once the applicants have been reviewed, 25 semi-finalists will be selected and informed by Monday 25 July, 2022. Ten finalists will be selected by Monday 1 August, 2022 by Cristie and a panel of business experts. The winner will be announced on Friday 19 August 2022.