Revealed: Top 5 US states with the most female-owned firms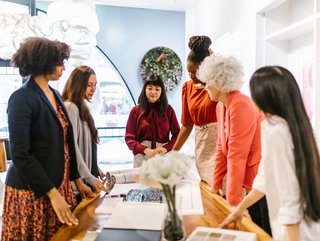 St Louis is the metro area with the highest proportion of female-owned businesses
New research from OnDeck found St. Louis Metro Area had the most women-founded companies, while Alaska was the top-performing state
A new study has revealed the US states and metropolitan areas with the highest proportion of female-owned businesses.
Research carried out by OnDeck, a prominent lender to small businesses, found the St Louis Metro Area in Missouri had the most registered companies founded by women, with 24.84%. Data was sourced from the US Census Bureau's 2021 Annual Business Survey.
Meanwhile, a higher percentage of female-founded organisations were located in Alaska (24.7%) than any other state, closely followed by Colorado (23.8%).
At the other end of the scale, just 14.8% of businesses in Salt Lake City were owned by women – the lowest proportion of any urban area in America. West Virginia was the lowest-ranking state, with 15.18%.
OnDeck analysed US Census Bureau data for more than 900,000 organisations in every major city and state to find out which proportion of business owners in every state and metropolitan area are owned by women. To be classified as an owner, a person must have at least a 10% stake.
St Louis leads the way
St Louis has, over the years, developed a reputation for being a place where female entrepreneurship can flourish.
In 2019, a study from Seek Capital showed there were in excess of 2,700 female-owned start-ups in the metro area, employing more than a third of the total number of employees and earning a combined revenue of up to US$500m.
The top five metro areas were as follows:
St Louis – 24.84%
Denver-Aurora-Lakewood – 24.8%
Washington-Arlington-Alexandria – 24.62%
Atlanta-Sandy Springs-Roswell – 23.87%
Miami-Fort Lauderdale-West Palm Beach – 23.52%
Looking at US states, Alaska is punching above its weight when it comes to female entrepreneurship, topping the pile despite having both the third-smallest GDP and labour force.
The top five states were as follows:
Alaska – 24.71%
Colorado –23.84%
Missouri – 23.54%
Virginia – 23.54%
North Carolina – 22.87%