Top 8 ways to keep control of your finances online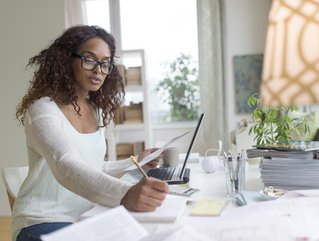 If you're tired of losing track of your money, download these user-friendly apps
Looking for alternative ways to manage your money online? Luckily there are a number of easy-to-use apps that will help you organise your finances, keep track of spending, and simplify budgeting to help grow those all-important saving pots.
08: Monzo
If you haven't heard of Monzo yet, chances are, you've spotted their luminous pink cards while you've been out and about. The online bank has an easy-to-use app, which allows you to track everything you spend. It makes splitting bills and transferring money quick and simple, and travellers will be pleased to know that Monzo cards can be used anywhere in the world for free.
07: Your Juno
In a bid to make financial education more inclusive, Your Juno has created a platform to help women and non-binary users become better investors. Founded by sisters Margot and Alexia de Broglie, the app, which has been described as the "Duolingo of money", aims make financial education more inclusive by targeting Gen Z women and non-binary users.
06: EveryDollar
In four easy steps, the EveryDollar app will allow you track where your money is going, before you're left wondering where it went. With customisable budgets, you can create categories to plan exactly where each cent of your money is going. The saving tool will also help you set money aside for emergencies – or lavish purchases, for when you want to treat yourself.
05: Daily Worth
If you find yourself with a few spare minutes each day, scroll through Daily Worth, a website sharing a comprehensive collection of financial news — or, subscribe to receive daily emails with the latest updates. Offering articles sharing earning, saving and budgeting advice, Daily Worth is the perfect place to start if you want to increase your financial knowledge.
04: Emma
Losing control of your finances, overspending and getting into debt can be easy traps to fall into. But if you're keen to break the cycle, download the Emma app. Allowing you to connect all your cards and accounts to the same place, Emma allows you to track your spending, ensuring that your money is only going where you want it to.
03: HoneyDueTired of splitting bills, or monitoring who spends what in the joint account? HoneyDue is the ideal banking option for couples, as it allows you to see real-time payments, spending notifications and budgets can even be set for each partner. There are no monthly fees or payments, and HoneyDue gives users peace of mind with 24/7 protection.
02: Invstra
Enjoy playing games? This could be the app for you. Combining learning with real-life investing, Invstr is a fantasy stock game that allows users to manage a virtual portfolio to practice their skills and gain knowledge. With US$1mn of virtual funding, you'll have access to investors' thoughts on stocks and other investments.
01: Mint
Build a budget with dozens of different categories and sync your bank accounts to keep track of everything that is coming in and going out of your account. From shopping to entertainment, you'll receive alerts once you've gone over your budget so you can reign in your spending. With Mint, you can also keep on top of savings, loans and debts with the tracking tools.