Feedzai introduces menstruation leave benefit for employees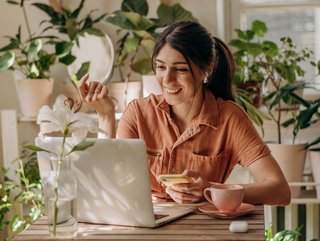 Credit: Getty Images/Tatiana Buzmakova
Feedzai, the world's first RiskOps platform for financial risk management, has announced new mental health and menstruation leave benefits for employees
RiskOps platform Feedzai has announced the implementation of a new mental health and menstrual leave benefit, granting employees one day off each month without salary impact or the need for a doctor's note.
The new policy was announced to support World Mental Health Day, Monday 11 October, and permits employees to take a day to themselves to practice self-care when experiencing physical, mental health, menstruation, or menopause-related symptoms.
"At Feedzai, we want to foster a more inclusive and safe working environment, ensuring we meet our employees' needs and give them the conditions they need to thrive and be successful. We are implementing this new leave benefit because we recognise that some of our employees may be suffering from symptoms related to either their mental health, PMS, menstruation, or menopause that can impact their ability to work," said Dalia Turner, VP of People at Feedzai.
"We also know that mental health and menstruation can be uncomfortable to talk about or even taboo in the workplace, and it is important to raise awareness of these topics and ensure that our employees know that we will support them should it be needed."
"In conjunction with this benefit, we are training our managers, and providing them with the information they need to better support their teams. By implementing this benefit, we want to start the conversation, to remove the stigma and ensure our employees know that these topics are nothing to be ashamed of."
Mental health, menstruation and menopause in the workplace
Millennials and Gen Z were found to be the generations most at risk of having their careers impacted by mental health, with 50% of millennials and 75% of Gen Z sharing they left previous roles for mental health reasons. This was compared to 34% of respondents overall, and due to both voluntarily and involuntarily circumstances, according to Harvard Business Review.
Research also shows that 1 in 10 women suffer from endometriosis and 20% of women who menstruate have dysmenorrhea – both of which can affect everyday life for women, causing painful symptoms and discomfort.
In addition, 15-25% of people with periods endure moderate to severe menstrual cramps that can affect their ability to work.
To accommodate these issues, Feedzai implemented four-day work weeks in August 2021 to boost wellbeing and provide a healthier work-life balance. The company will also provide staff training to ensure everyone has a solid understanding of diverse issues that don't impact everyone in the same way.
About Feedzai
Feedzai is the world's first RiskOps platform, and the market leader in safeguarding global commerce with today's most advanced cloud-based risk management platform, powered by machine learning and artificial intelligence. Feedzai is securing the transition to a cashless world while enabling digital trust in every transaction and payment type.
The world's largest banks, processors, and retailers trust Feedzai to protect trillions of dollars and manage risk while improving the customer experience for everyday users, without compromising privacy. Feedzai is a Series D company and has raised $282M to date. With a valuation of +$1.5b, the company's technology protects 900mn people in 190 countries. For more information, visit feedzai.com