Women are paid less than men in European start-ups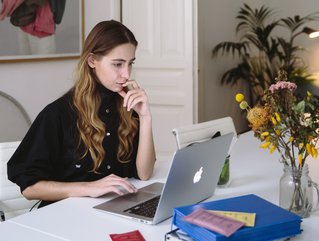 Photo by Polina Zimmerman
Salary benchmarking platform Figures has shared data showing that women working in start-ups in France, Germany and the UK face significant gender pay gaps
New data from the salary benchmarking platform Figures disclosed the varying gender pay gaps in startups in France, Germany and the UK.

Women in the UK were found to earn 70p for every £1 that men earn, contributing to a gap that's more than double the national average and worse than what was seen in 1992.
In German start-ups, women were found to earn 77p for every £1 men earnt, compared to the 84p women in French start-ups made.

Understanding the gender pay gap
A common misconception about the gender pay gap is that it is the result of men being paid more than women for the same roles – which is incorrect and illegal. The gender pay gap does however reflect the proportion of women in higher-level roles.
Figures founder and CEO, Virgile Raingeard says: "Companies can always come up with individual reasons to justify a pay gap: diplomas, experience, specific competencies," he says when explaining the difficulty in policing the gender pay gap. "However as a whole, given the sample size of our overall dataset, there should be no reason for that much of a gap, and it's a testament to clear issues when it comes to rewarding men and women fairly."
Although women are disproportionately impacted by the gender pay gap, the finance sector had the most significant impact, followed by the tech sector.
There is also a disproportionate gap between the number of men and women launching start-ups, with only 20% of new firms being founded by women, according to research by Natwest Chief Executive Alison Rose.
To put this in perspective, in 2021, men launched 409,800 start-ups, compared to only 145,000 that were founded by all-female teams.
Why is there a gender pay gap?
There are a number of factors that contribute to the gender pay gap, however, start-ups generally do not have the same level of accountability as larger companies. For example, companies with over 250 employees are required, by law, to report their gender pay gap figures.
Male-dominated sectors, such as tech and finance, often highlight that there are fewer women in the talent pool to recruit, making it more difficult to diversify the talent pool.
Pay gap expert Michelle Gyimah: "Most departments have pay gaps, even ones that at first glance you would think are female-dominated — so clearly the number of women in talent pools is not the only problem."
However, Michelle is optimistic that things will improve, as she states: "The power dynamic between employees and employers is changing, and 61% of women now use gender pay gap reports to help make decisions about moving into new roles. Employees are now starting to ask questions at interviews about the organisation's pay gap action plan. This was unheard of before 2017."