8 minutes with Yoko Spirig, co-founder and CEO of Ledgy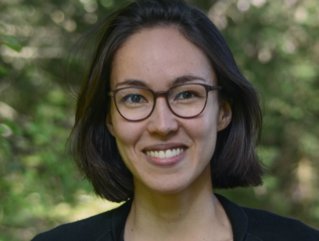 Yoko Spirig, co-founder and CEO of Ledgy
We caught up with Yoko Spirig to discuss her journey as the CEO of Ledgy, a platform that provides easy ways for international teams to manage equity
Yoko Spirig is the Co-founder and CEO of Ledgy, a prominent equity management platform for scaleups. Despite her background in physics, she attended several distinguished institutions such as the University of Oxford, CERN, and ETH Zürich. During her academic career, she was the project lead of Swissloop, which aimed to construct Switzerland's first Hyperloop pod.
Yoko met her co-founders, Ben and Timo, while studying at ETH Zurich. Together, they founded Ledgy to automate equity plan management for businesses. The platform enables team members to better comprehend their equity stakes, streamlining the process of running equity plans.
Today, Ledgy has grown to more than 60 people, with offices in Zürich, London and Berlin.
Hi Yoko, what inspired you to launch Ledgy?
In 2017, after my co-founders and I completed our Master's degrees, we were actually working on a different startup idea when we got chatting with another founder, who showed us how he was managing equity.
It was with a massive Excel sheet and every single share was represented on a single line of the sheet, making management a complete nightmare. He employed a full-time employee to update the Excel sheet. And even though he was going through all this trouble, the team didn't understand what equity was about.
We realised there was an opportunity to create automated equity management software with tools to enhance employees' understanding of equity. That was really our 'lightbulb moment'.
What makes Ledgy unique from competitors?
Our automation, adaptability and user experience are what sets us apart from competitors.
Ledgy has the most powerful equity automation workflows – for instance, Ledgy allows up to 500 documents to be created, shared and signed in bulk, saving finance and HR teams hours of work.
Equity gets complicated very quickly, especially teams scale internationally – which means new regulations to handle for each new jurisdiction. Ledgy is the only platform that caters to all this complexity in a more scalable way.
We also try to think very deeply about the user experience, because we want to help teams actually understand equity and think critically about it and what it means for them.
The FinTech industry is predominantly male-dominated. What has your experience been in the sector?
I feel happy and proud about the fact that we've been able to maintain an equal gender split in the company as we have grown, and today Ledgy's team is 50% women. Ledgy's board is also gender-balanced. It is a shame that this is still rare for the sector, but today there are more women founders and CEOs in tech that are doing great work, like Mathilde Collin at Front, someone who inspires me in my own role.
What have been your greatest career successes?
I am proud that today, Ledgy supports more than 2,500 customers in 42 countries, including some of Europe's most innovative growth-stage companies such as Pleo, Trade Republic, Scalapay and Monese. In all, Ledgy has empowered over 20,000 employees with ownership to have a stake in their company's success.
What advice would you give to other entrepreneurs?
My advice would be that you need to have the right people around you. It's really important that you pick the right co-founders and team members – these need to be people who you really enjoy working alongside. In my opinion, it's better to take time to hire great people than rush into hiring decisions.