CVS Health pays "pink tax" on women's products in 12 states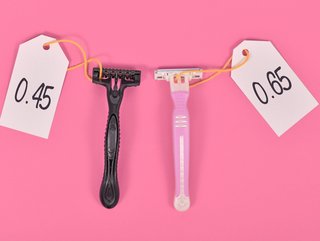 Credit: Getty Images
US-based retailer CVS Health has reduced the prices of products targetted towards women by 25%, including menstrual products, to combat "pink tax"
CVS Health has reduced prices of items targeted towards women, including tampons, menstrual pads and liners, by 25% to combat "pink tax".
The retailer evaluated thousands of products to ensure the prices of female-marketed products were in line with those marketed towards males. CVS Health now pays the sales tax on these items to ensure they're equal and to eliminate the disparity between men and women's products – known as pink tax.
The price cuts will be available in 12 states across the US: Arkansas, Georgia, Hawaii, Louisiana, Missouri, South Carolina, Tennessee, Texas, Utah, Virginia, Wisconsin and West Virginia. CVS explains that laws in 10 other states prohibit retailers from paying tax on the consumer's behalf.
Michelle Peluso, EVP and chief customer officer for CVS Health, said in a statement to USA Today: "We hope our actions help break down barriers and close gaps, while also inspiring other companies to follow our lead."
What is "pink tax" and why is it an issue?
"Pink tax" is an unofficial tax given to products marketed towards girls and women.
A survey found that 2,000 women paid an average of $13.25 per month for menstrual supplies, totalling an average of $6,360 in their reproductive lifetime (12-52 years).
In addition, the prices of tampons rose by 9.8% and sanitary pads by 8.3% from January to May 2022, according to data released by NielsenIQ.
The industry has a 'one-size fits all' approach to women's healthcare, Jake White, CVS's VP of Merchandising and Consumer Healthcare explains, yet the challenges women face are "historically underrecognised and underappreciated."
"The reality is that women experience conditions that are unique to them, their physiology, their life stage. And given these sort of serious health gaps in care and answers to these systemic issues, we felt we needed to take action," he continues.
Pink tax contributes to period poverty, which is growing across the globe.
"Menstrual inequity affects menstruators in the US and contributes to missed school or workdays and impacts on mental well-being and self-confidence," says Dr. Padmini Murthy, the global health lead for the American Medical Women's Association. "
"By reducing the cost of CVS menstrual products and covering the tampon tax on other products, when possible, CVS is taking bold, strong steps in addressing period poverty," Murthy says. "Given the presence of CVS across the country, the impact on those who will be buying menstrual products is significant."