Emerson signs pledge to promote gender equality in UAE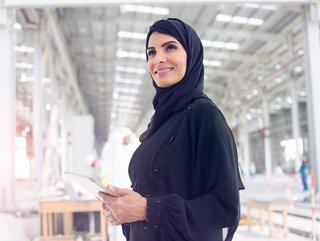 Credit: Getty Images/AzmanJaka
Technology and engineering powerhouse Emerson has pledged to increase the entry and retention rates of women in leadership positions to 30% by 2025
Global technology, software and engineering powerhouse Emerson has committed to promoting gender equality by signing the 'Pledge to Accelerate Women's Leadership in the UAE Private Sector'.
The pledge aims to increase gender equality in leadership roles for women in the UAE, by ensuring equal pay, access to equitable recruitment and promotion, enhanced fairness policies, and increased career transparency.
The initiative was founded by the Private Sector Advisory Council (PSAC) of the UAE Gender Balance Council (UAE GBC), the UAE's National Committee on SDGs and the Federal Competitiveness And Statistics Centre (FCSC). The initiative aims to meet the United Nations' Sustainable Development Goal (SDG) 5: Gender Equality, which highlights the importance of elevating women's participation at all levels of decision-making in business.
Emerson is just one of the 15 companies that have signed the pledge to increase the entry and retention rates of women in leadership positions to 30% by 2025.
Vidya Ramnath, President of Emerson Middle East and Africa, says: "As part of our efforts to build a dynamic work culture, we are committed to accelerating the role of women in our company's leadership in the UAE.
"We are also honoured to be recognised as the 'Oil and Gas Inclusion and Diversity Company of the Year' at ADIPEC 2022 for our successful initiatives that positively impact the industry through diversity, equity, and inclusion programmes."
Emerson's global plans
The technology giant aims to surpass the pledge's 30% aim, by increasing the representation of women in leadership roles to 40% by 2030. If this is achieved, the number of women in leadership positions will have doubled since 2021.
The pledge is just one of Emerson's latest initiatives being implemented to improve gender equality, including the employee resource group, the Women's Impact Network, which provides mentoring and networking opportunities to over 6,000 employees across the globe.
The company also hosts other programmes, including events and webinars to attract new talent.