The UAE emerges as a global role model for gender balance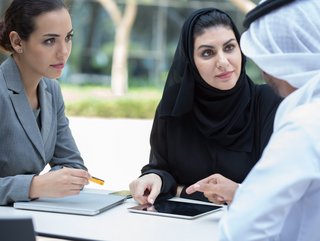 Credit: Getty Images
Her Excellency Mona Ghanem Al Marri, VP of UAE Gender Balance Council, shares how the UAE has become a role model for the world, regarding gender balance
Her Excellency Mona Ghanem Al Marri, Vice President of UAE Gender Balance Council, shares that women's participation and contribution to the nation's sustainable development goals have been made possible by the leadership's vision to empower women. The UAE has therefore become a global leader in gender balance.
The progress of gender equality in the UAE
After seeing rapid progress, the UAE has ranked 11th on the United Nations global Gender Inequality Index, placing first in the Arab world. This shows that the country has progressed 38 places on the index since the UAE Gender Balance Council was established seven years ago.
In 2022, Al Marri stated that the UAE saw its private sector strengthen its involvement in initiatives to accelerate the implementation of the United Nations' Sustainable Development Goal 5 (SDG 5).
As a result, 56 UAE-based companies have joined the campaign to increase the number of women in leadership positions to 30% by 2025. Progress has already been made, with some companies reporting that women contribute 27% of their leadership team.
Due to the country's strong investment in women's education, 56% of UAE's STEM graduates are females, one of the highest rates across the globe.
Emerging as a world leader in gender equality
Of UAE leadership, women comprise 50% of the UAE Federal National Council and 27.5% of the UAE cabinet – figures that Al Marri says have grown the confidence other women have in the country's leadership. Al Marri adds: "UAE women have made substantial contributions in various sectors and play vital leadership roles in accelerating the growth and sustainable development of the nation."
The UAE Gender Balance Council has launched a number of projects to boost women's positions in the country, including the UAE Gender Balance Index and the Global Gender Circle. Al Marri continues to share that the council regularly reviews policies, practices and legislations to identify room for improvement, regarding women's overall wellbeing.
Consequently, the UAE Gender Balance Council has been selected as the World Economic Forum's knowledge partner, and now plays an influential role in advancing women across the Arab world.
Al Marri pays special thanks to Her Highness Sheikha Fatima bint Mubarak, Chairwoman of the General Women's Union and President of the Supreme Council for Motherhood and Childhood, otherwise known as "Mother of the Nation" for her work to ensure women arrive as equal partners in the UAE's development process.