Good news Friday, Avatar, Green Bay Packers, Bessie Coleman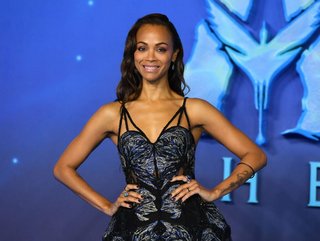 Credit: Getty Images/Joe Maher / Stringer
This week, we celebrate Zoe Saldana's box office milestone, Erin Roberge's new appointment and the Barbie fashioned after the inspirational Bessie Coleman
Box office history
Zoe Saldana has made history by becoming the first actor to feature in four films that made $2bn at the box office. Zoe achieved this milestone after her latest movie, "Avatar: The Way Of The Water", exceeded that amount at the box office.
The other films that Zoe starred in which made more than $2bn at the box office are "Avengers: Infinity War", "Avengers: Endgame", and the original "Avatar".
"Avatar: The Way Of The Water" was reported one of the most expensive films ever made, with a budget estimated at $350 million or more.
First female full-time athletics trainer
Erin Roberge has become the first female full-time athletics trainer after being hired by The Green Bay Packers. Erin first joined the team as an intern during the summer of 2020, soon after completing her Master's degree in Exercise Science at Pennsylvania Western University.
Bryan Engel, Director of Sports Medicine and Head Athletic Trainer for the Packers said: "Through the internship experiences over the last few years, it became apparent to us that Erin would be a great addition to our staff.
"She shares a passion for the athletic training profession and is dedicated to providing our players with the highest quality health care in the NFL."
Celebrating Bessie Coleman
Mattel's Barbie continues to expand its collection of dolls celebrating inspirational women by launching a figure fashioned after pioneering pilot, Bessie Coleman. As the first Black and Native American female pilot, Bessie inspired other pilots of colour to earn their wings.
Bessie's niece, Gigg Coleman shared: "Keeping Bessie's legacy alive has always been a labour of love for my family, and we are proud to recognise her determination and accomplishments for Black women in aviation and continue to share my great aunt's pioneering spirit with fans of all ages.