Good news Friday, Marina Silva, Fenty, Ami Colé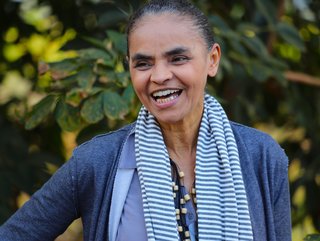 Credit: Flickr, Sir.Leo Cabral
This week, we celebrate Brazil's new environmental minister, Rihanna's latest Fenty launch and Ami Colé's new partnership with Sephora
New environmental minister
President Lula of Brazil has officially named environmental activist Marina Silva as the country's future minister of the environment in the government. Marina is a charismatic figure known for her expertise, having previously been in Brazil's Environment Ministry between 2003 and 2008.
Marcel Bursztyn, professor at the Center for Sustainable Development at the University of Brasilia said that Marina Silva "combines many qualities that can allow her to rebuild an environmental policy."
Inclusive make-up
Vegan-friendly make-up brand Ami Colé has expanded the breadth of its offerings, by partnering with retail giant Sephora. Ami Colé offers inclusive, cruelty-free make-up and has become known for its formula that seamlessly enhances your complexion's best features.
Diarrha N'Diaye-Mbaye, CEO of Founder of Ami Colé, had worked at Sephora years before launching the brand. She said: "In college, I worked as a Sephora cast member helping people discover brands and products to perfect their beauty routines
"Through this partnership, we continue our mission to make clean beauty more inclusive. As a Black-owned, and women-owned brand, reaching this milestone, means everything—not only to me but to our entire community who helped us get here."

Fenty gets sporty
Capitalising on her upcoming Super Bowl LVII performance, Rihanna has announced the launch of a new, limited edition Savage X Fenty Collection. The singer shared the new Game Day Collection on an Instagram post.
Rhianna's upcoming performance is highly anticipated, with Jay-Z, whose Roc Nation is helping coordinate the show, stating: "Rihanna is a generational talent, a woman of humble beginnings who has surpassed expectations at every turn.
"A person born on the small island of Barbados who became one of the most prominent artists ever. Self-made in business and entertainment."