Good news Friday, Finland, Revolut, Chinese Women Connect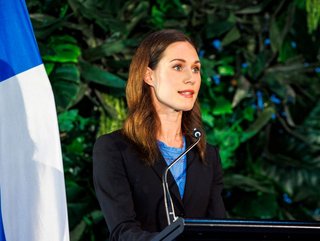 Credit: Getty Images/ Dave Rowland / Stringer
This week, we're celebrating Finland's new transgender law, Revolut's new hiring plans and the first event from Chinese Women Connect
Transgender equity
In Finland, a new, progressive law has been passed to make it substantially easier for trans people to change their legal gender.
Under the new laws, transgender people aged 18 and older will be able to legally change their gender by self-declaration and not be required to undergo an onerous medical approval process.
Kerttu Tarjamo, Secretary General of Seta, said: "We were expecting the bill to pass, but in the last few weeks there has been an incredibly strong campaign against the law, especially from the anti-gender type of rhetoric.
"They said this will open the gates for cis-gendered men to harass women in changing rooms, they had arguments about prisons and tried to use the UK as an example."
Although tech companies across the globe have been laying off staff, fintech Revolut has doubled in size since last year and plans to recruit a further 1,700 employees.
Chris Yankson, head of recruitment at Revolut, said: "People often see layoffs as the fault of the individual but at this point, it is clear that it is the fault of businesses over-hiring.
"You have some tech companies that thought the revenue growth they saw during the pandemic was going to be stable, but given the current economic conditions, they found they were a little rough.
"There has been a more cautious approach by British tech firms, who have adopted a more measured strategy for recruiting new people and for whom growing headcount is not seen as the only lever towards achieving growth."
Celebrating Chinese culture
Chinese Women Connect (UK CWC) held its first-ever annual awards in recognition of the achievements and contributions of Chinese women living in the UK.
A total of over 50 candidates were nominated for 10 different award categories, including technology, finance, creative arts, business, and the deserving winners were announced at the charity's Gala Dinner.
Qun Yang, Chairwoman and Trustee of UK CWC said: "I found it hard to understand the British culture and break through the bamboo ceiling when I first came to the UK. However, after a successful career in finance, and later founding biotech company Biorbyt in Cambridge – which received the Queen's Awards for Enterprise: International Trade in 2021 – I wanted to help other Chinese women to do the same."