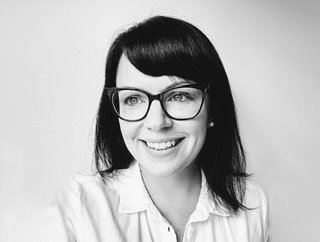 Catriona Walkerden
We caught up with Catriona Walkerden, VP of Global Marketing of Logicalis to discuss how she broke into the tech industry and why she never looked back
Meet Catriona Walkerden, the Vice President, Global Marketing for Logicalis, a global technology services provider. Catriona has expertise in managed services across cloud, security, workplace and connectivity, having been in the technology sector for more than two decades. Her mission is to educate customers on how to navigate change and complexity in the digital world through insightful content and campaigns.
Catriona is a diversity advocate, particularly passionate about elevating women in IT to reach their potential. Aside from that, they are also a mother to a feisty 8-year-old daughter which keeps them busy outside of work.
Education and career
Catriona was born in Ireland and spent the first 8 years of her life there before moving to Reading, UK. After school, she took a year out as she didn't get a place on her chosen marketing degree. She then moved to Leeds for university and studied Media and Popular Culture. By the time she graduated and joined the workforce, she also took her CIM Chartered Institute of Marketing Diploma.
"I started my career in marketing as this was always my passion and where I wanted to progress. However, without an official marketing degree under my belt, it almost didn't happen," Catriona says. "At the beginning of my job search, I received rejection letter after rejection letter from all the marketing internships I applied for.
After six months of rejection, Catriona was ready to give up on the marketing dream and started applying for other jobs. In the interim, she mentioned she'd be open to temp jobs, and as luck would have it, a marketing role at Oracle came up for an initial 3-month contract. "Before this, I had never heard of Oracle before, little did I know they were a tech giant that would launch my 20+ year career in technology marketing," Catriona says.
After breaking into marketing through Oracle, Catriona was exposed to the tech sector and fell in love with it. Two years later, she did decide to try property: "While it was a lot of fun, tech was calling me back," Catriona says. "I then set my sights on getting a job in the emerging market channel at Cisco.
"In September 2009, I took a career break and moved to Buenos Aires to teach English. In 2010, I gave up the classroom and moved to Australia, where I worked for Optus and Whispir. Following a second career break, I began working for Logicalis Australia as the head of marketing for a couple of years before applying for the global role. It was a big decision as it meant leaving Australia for the UK and coming full circle! I have now been in this role for 18+ months and love it."
Career highs and lows
"Some of the biggest challenges have been coming into the wrong company or leadership style," Catriona says. "It takes experience to realise the problem is not always you, so I've stayed in places longer than I should have at times and let my mental health take the hit. This was a valuable lesson to learn – I wouldn't be as hesitant today."
In contrast, Catriona shares that her greatest achievement has been mastering public speaking. She shares: "Fifteen years ago when I was told I had to give a presentation in front of 100 people, I had a panic attack months before it even happened." Over time, she has come to enjoy public speaking and has even spoken in front of a crowd of 400.
Yet Catriona's most recent achievement has been her brand rollout and global website launch, which she describes as "a team effort" from all the marketers around the globe. "We had some difficult moments just like you would with any other large and complex project, but we pulled together and got it across the line after months of hard work. For me, the greatest achievements are the ones that don't come easy!
"If I had to reflect on my time and give my 10-year-old-self advice, it would be 'nothing is as bad as it seems at the time,' Catriona shares. "Only with time and perspective do the bumps in the road even out. I would also like to say: 'listen to your gut, no one really knows what's right for you, except you (and probably your parents when you're 10).'"