How to focus on the person behind the employee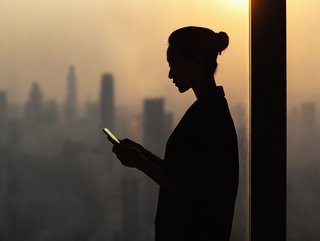 Credit: Getty Images
Mark Hedley, Vice President, Talent Recruiting at G-P shares five ways businesses can focus on the person behind the employee
Faced with an uncertain economic landscape, the general anxieties that employees are enduring can far too easily seep into the workplace. Lurking Inflation, labour shortages and a potential global recession are prompting leadership teams to be more forward-thinking and focus on supporting their workforce to maximise engagement and retention levels.
To support their staff during these blurry times, companies must switch their focus to meet their people's needs. Putting employees first is the key to driving engagement and increasing retention, as the focus on work-life balance continues to become more acute. Today, organisations must adopt a compassionate and understanding approach, supported by comprehensive policies that prioritise employee engagement and well-being. In doing so, they will be better equipped not only to withstand economic challenges but also to foster a more supportive and engaging workplace culture for the long term.
The issues are very real. According to our recent research, while about four out of five workers say they are happy with their current job, 65% say their quality of work decreases when they are disengaged. Further, 44% (an all-time high) experience high-stress levels daily. This can prove costly, as Gallup's State of the Global Workplace: 2022 Report calculated that this lack of engagement and well-being can cost a business 34% of the employee's salary.
To guard against these risks, organisations need to consider the person behind the employee, particularly how daily stress factors can become exacerbated during globally disruptive periods. A successful programme will have a comprehensive set of engagement and well-being policies in place that complements each other, providing employees with an empathetic environment where they can access resources to help them cope with and overcome personal or professional challenges.
What practical steps can organisations take to develop an effective approach to employee engagement and well-being during these times?

Help employees find a better work-life balance
Today's employees are looking for freedom at work and increased flexibility, and the way companies can meet this need will determine how successful they will be at engaging and retaining staff. Freedom means offering people intentional time management to take a moment and review priorities or develop new skills. This, along with mental health support can help employees achieve a better work-life balance.
Develop a positive employee experience
Developing a positive employee experience must be in equal parts customised, personalised, digitised and humanised. There are highly skilled individuals with extraordinary opportunities out there, and accessing that talent –and more importantly, retaining it– will determine an organisation's long-term sustainable success.
If companies are willing to build a true "employer of choice" retention culture defined by a best-in-class employee experience, top-tier talent will follow. A positive employee experience will drive focus, engagement, productivity and joy at work, and it is the number one indicator and contributor to any business' success, from a financial and a social impact perspective.
Purpose and Connection
Employees today are seeking purpose in their jobs, and meaning has become the greatest driver of engagement. They want to see that their work has an impact and to feel acknowledged for their efforts and contribution, so they become empowered in their mission.
According to the Gallup report, almost 85% of companies that spend one percent of their budget on employee recognition can increase employee engagement by almost 60%. When employees feel connected to a company and feel they have a purpose they will grow both professionally and personally.
If purpose continues to be a key element, deeper societal connections will also be essential to leverage the company's efforts. But this does not mean a happy hour or free snacks in the kitchen; human-centric organisations offer employees opportunities to find connections within their teams and colleagues that are above all, meaningful.
By shifting the focus to the person behind the worker, meaningful connections will take place naturally when leaders encourage conversations that transcend day-to-day work and connect with employees at a more personal level. These conversations work to identify their personal needs, their aspirations, and help companies identify how the job is contributing to their well-being and that of their families.
Lead with empathy
An empathetic leader displays the patience and willingness required to understand and connect with employees on a fundamental emotional level. An organisation that values employee engagement must provide leaders with the tools to learn and develop these skills. Simple strategies such as incorporating effective listening via surveys and small group sessions can help to give the employee a voice. Get it right and employees will feel they are in a safe place to reach out and seek help and advice when needed.
Ensure effective communication
Underpinning all of these initiatives is the role of effective communication. During uncertain times, employees often turn to their company for information, inspiration and reassurance. Wherever possible, employers should reciprocate by focusing on the transparent sharing of goals and strategies to instil confidence in the future within the team, providing timely and honest responses to external challenges or crises.
By responding with empathy, organisations can not only weather the economic storm but also cultivate a thriving workplace culture that benefits both employees and the business as a whole.