How to pursue a tech career with little technical knowledge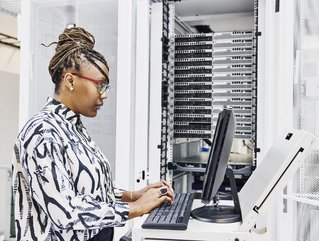 Credit: Getty Images
Sarah van den Born, joint COO at Workspace 365, discusses how she ensured a lack of technical knowledge didn't limit her career as a woman in tech
It is fair to say that I do not have a background in tech, yet in November 2022 I was featured in the Software Report Top 50 Women in SaaS list. How did this happen?
The answer lies firmly in my belief that talent deserves to be given a stage and that every single person has the potential to learn, develop and grow, regardless of gender, age, experience or background.
This belief is helping shape the company that I am proud to say I work for and is fuelling our expansion. In just twelve months, after taking a different approach to talent management, we have more than doubled our headcount. Technical skills have moved down our list of requirements, whereas traits which highlight the character and ambition of an applicant now take priority.
But there's a problem which remains.
Why aren't there enough women working in tech?
The reasons for the lack of female representation in technology have been debated for probably as long as the sector has existed. Some suggest it is misogynistic and a hostile, male-dominated environment. Others highlight that learning processes and subject preferences at school are forged at an early age with no real diversification from norms that are decades old.
Representation isn't just about an even split of male and female employees. However, not having a representative employee base is asking for a trouble as a business, because it's depriving your product of essential insights. Diverse team members bring with them new and fresh perspectives. In the world of tech, a product that is designed, built and tested by men and men alone will not get very far in the market unless the different physiological, psychological and biological perspectives of women are also taken into account.
When asked why they didn't choose a career in tech, some women cited their perception that they wouldn't be able to make a difference. With the different insights that they would bring with them, this is precisely what they would do.
The importance of the role model
Recognition like my featuring in the Software Report list of women in SaaS is important because it allows people like me to act as role models to those at the very beginning of their careers.
It shows how women from around the world and from a range of different backgrounds can make a difference and are shaping the world in which we live.
What's stopping you from embarking on a career in tech as a woman?
I hope I've demonstrated that a background in tech is far from essential and is not a barrier to entering the industry. After all, skills and other knowledge can be learned. For instance, no one is born knowing how to drive a car or use a smartphone: these are skills that are learned, just as tech skills can be learned too.
Value and soft skills are more important than technical ability because there are no strictly defined 'right' or 'wrong' answers when it comes to creative ways of solving problems. Some of the world's most revolutionary inventions would not have come about in a world with rigid boundaries.
You can create and shape your own career and destiny and I am an example of that. Believe me when I say there's nothing holding you back.