How we can shift the needle on representation in tech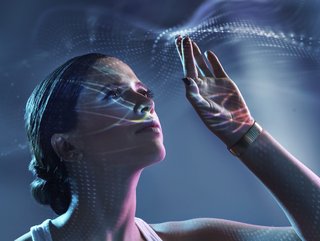 Credit: Getty Images/Paper Boat Creative
Dakota Murphey explores how employers can make positive changes to the tech industry to encourage more women to join the sector and take leadership roles
The number of women in tech has steadily increased in the past few years, but while the data is an indication of progress, it doesn't tell the whole story. The tech industry is still widely underrepresented, particularly in leadership roles, so what do we need to do to make positive changes?
Prioritise digital inclusion early on
Access to tech previously focused on the physical hardware, ensuring that kids had access to a laptop to build their skills, create and connect with others. But as time has gone on, the notion of 'access' has evolved and it's no longer viewed in such simple terms. Knowledge is key to being able to use tech devices, and without that, having access to a laptop or tablet is rendered null and void.
Do those with access to a device know how to download programs, use the internet or avoid potentially harmful phishing emails? This education needs to take place early on, so that people have the resources to navigate digital spaces and build their skills and their interest in these topics. Possessing a device is no longer enough to feel 'included'. We need to be building curriculums that centre on digital literacy.
Update the definition of what a tech role looks like
To diversify representation in tech, we need to broaden the scope for what a tech role looks like. Female representation, for example, is important at all levels but what does a tech role in your company actually involve? So many businesses describe all technical roles as a whole category, but going the extra mile to actually define what is considered to be a technical role can encourage more people to apply for roles they may otherwise have ignored.
AnitaB.org, an organisation working to help women and non-binary technologists achieve success in the industry, have seen great impact by defining the technical workforce as "all technical occupations in computing and information technology, all occupations that require deep technical specialisation and knowledge, as well as managers, directors and executives who oversee technical employees".
Ashleigh Farrand, Head of Service Operations at Redscan, agrees: "You don't always have to be technical to work in [cyber]security. There are lots of roles, such as those in project management, governance and compliance, that don't necessarily require a high level of security knowledge". Changing how we view technical roles is a great step towards understanding how many women and other underrepresented groups are actually in tech, but also in encouraging people to use their skills in ways they may not have considered.
Publishing data for transparency
It's difficult to make decisions and move forward without clear, available data. As non-profit organisation Women at the Table outlines: "If data is incomplete because it is missing half or much more than half of the population, (if we are to take into account that the Global South has been left out of most or many massive datasets and research), the entire arc of the data story lacks more and more precision and safety. It becomes more and more biased as the data story perpetuates and retells the incomplete story".
Unless businesses disclose data on minority groups, it's impossible to understand the roles people play in the industry. Companies need to regularly publish accurate and transparent data that shows the areas for improvement, so action can be taken to close the gaps and underrepresented voices can be heard.
Including more seats at the tech table
Digital transformation has been accelerated in recent years, for various reasons, and our lives are more digital than ever. But as our reliance on data grows, the need for diversity becomes ever more important. Without diverse groups building devices and crafting UIs, complete audiences aren't being represented and this can affect user experiences and satisfaction with products.
Seeing people from underrepresented groups taking part in decision-making, being part of the team developing software and taking on leadership positions gives hope to others with ambitions to get into tech. It increases job satisfaction and encourages people to take on new challenges and roles, knowing that there are people who have paved the way before.
According to research, only 22% of students can name a famous female working in tech, yet two-thirds can name a male. Over a quarter of female students are put off working in technology, due to it being such a male-dominated industry, so having more seats at the table creates opportunities that people feel are available to them.
Develop strategies to address problems in the industry
Everyone looks to feel like they belong in the workplace, and achieving that brings out the best in all of us, encouraging better work, better collaboration and general happiness. It's essential that businesses in the tech industry bring together people from all levels of experience and diverse backgrounds in order to gain a wider range of ideas and experiences.
In doing this, businesses can create a ripple effect, with small changes that can expand to bring about change in the whole company and in the wider sector. It's only through being transparent in our efforts, broadening the scope of what a tech role includes and giving more of those opportunities to people in underrepresented groups that we can start to make real, lasting change in an industry that is widely regarded as needing to move forward.