Khyati Sundaram, removing human bias from recruitment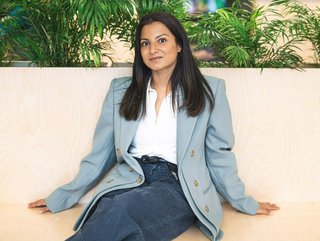 We spent the day with Applied's CEO Khyati Sundaram to find out more about the recruitment platform which creates a level playing field for candidates
Khyati Sundaram began her career working in finance, before setting upon a more entrepreneurial path. She found herself wanting to do something more meaningful and challenging, so she built upon her interests in data and machine learning to set up a start-up that used AI to create sustainable supply chains.
The company went on to win multiple awards, and Khyati gained a whole host of skills and experience by running the business, and leading its team of ten. But when the time came to apply for new roles, all this seemed to count for nothing.
"I was told by recruiters that my CV didn't 'fit' anywhere," Khyati says, "and that I wouldn't be able to do a C-suite role. Job application after job application went rejected or unanswered. I was crushed. But deep down I knew that it was more likely to be my name, gender and unconventional career trajectory that didn't 'fit' the recruiters' existing picture of success."
As heartbreaking as the experience was, it eventually led Khyati to Applied, who hired her using their own ethical recruitment technology. She first joined as their Chief Product Officer in 2019 and was promoted to CEO within a year. "Now that I've proven the naysayers wrong, it's my mission to end hiring bias so that future candidates don't have to share my experience," Khyati says.
We spent the day with Khyati to find out what a typical day as the CEO of Applied looks like.
Starting the day with positivity
To keep my energy levels up and start my day with a positive mindset, I always make time for exercise and a big breakfast in the morning. No matter how busy I am, protecting this morning ritual enables me to protect my mental and physical health.
Each day is different. But I always start by thinking about the things I want to accomplish; focusing on a different theme each day, and organising my task list accordingly to maintain focus and productivity.
Some days are dedicated to spreading the word about Applied, whether that be through speaking at conferences or conversations with investors. Other days I'll be focused on strategy, hiring or team building. Our team works across multiple continents on a remote-first basis, so maintaining a strong sense of community and culture of inclusion is challenging, but a huge priority for me.
Whatever the theme of the day, I tackle the most challenging task first as I'm most efficient when I'm feeling well rested. From that point onwards, my days involve a lot of Zoom calls given that I'm often working from home. Our new London office will hopefully make for a few more in-person meetings. Although there will still be plenty of remote catch-ups to be had with colleagues in other countries, and our customers who span the UK, the US, Australia and Europe.
I don't have a set start or finish time. Sometimes I'll have a call with the Australian team first thing or a Zoom meeting with a customer based in San Francisco before I log off. This means that I have to be flexible, often working long and unconventional hours. It's also why I place a premium on looking after mental and physical health.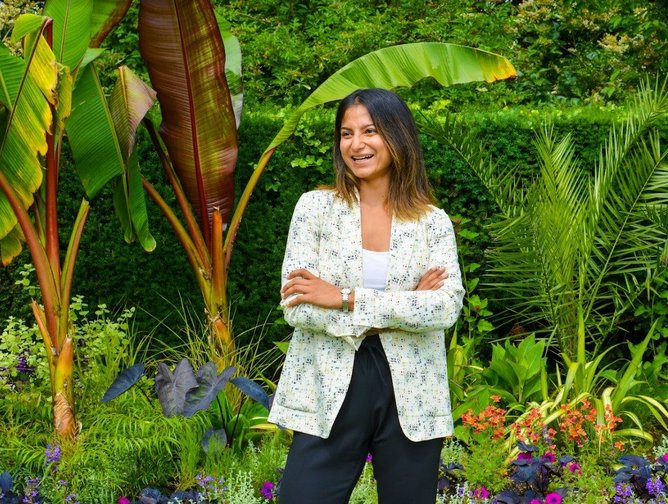 Overcoming the day's challenges
The most challenging part of the day is clocking off! It always feels like there's 'one more thing' you could do before you log off when you're running a business – especially when your mission is to create equal employment opportunities, and there's still so much work to do to get to that point.
But it's important that I log off and have some offline time in the evening. Otherwise, particularly with different teams working in different time zones, there would always be another person to reply to or another task to action.
The most rewarding aspects of being CEO
I find working within such a purpose-driven team incredibly fulfilling. They're as passionate as I am about our mission to create equal employment opportunities, and many have similar experiences of hiring bias to my own – and that makes for some really inspiring everyday conversations.
I'm also incredibly driven by data and tracking the ways in which we're helping customers and candidates keeps our mission front of mind. With each successful hire made through Applied, we're making a difference. So it's heartening to see those hires grow in number day by day. And it's always rewarding to see how we're helping customers increase the diversity of their hires, improve their retention rates, boost their candidate experience ratings, or cut down on shortlisting time.
Turning off after a busy day
Silencing Slack and email notifications helps me protect time for myself at the end of the day. It's not always possible, and it's easy to give in to the pressure to be 'available' 24/7 instead. But it helps to remember that switching off in the evening is an investment in myself as a leader as well as on a personal level. Protecting my own wellbeing and maintaining work-life boundaries is the only way I can be at my best and be ready to do it all again tomorrow.
I like to wind down at the end of my day by going for a walk and listening to music. I also try to eat dinner with my family, without the distractions of phones or TV in the background. Having 'real conversations' is the best antidote to a long day of Zoom calls!