Meet the UEFA Women's EURO 2022 quarter-final teams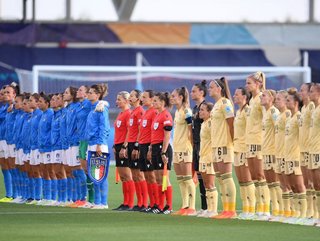 Italy v Belgium lining up at the UEFA Women's EURO 2022 Credit: Getty Images/Laurence Griffiths
The UEFA Women's EURO 2022 quarter-final are almost upon us – here's all you need to know about all sides involved including when they'll be playing
The highly anticipated Women's Euros 2022 has been packed with impressive talent and glorious goals, raking in a record-breaking number of attendees – and we're only in the quarter finals.
Austria, Belgium, England, France, Germany, Netherlands, Spain and Sweden are all confirmed UEFA Women's EURO 2022 quarter-finalists, who will be battling it out to win the tournament. Here is when they will be playing and how the teams are looking.
Women's Euro quarter final ties
Wednesday 20 July
QF1: England vs Spain (20:00, Brighton & Hove)
Thursday 21 July
QF2: Germany vs Austria (20:00, Brentford)
Friday 22 July
QF3: Sweden vs Belgium (20:00, Wigan & Leigh)
Saturday 23 July
QF4: France vs Netherlands (20:00, Rotherham)
– All kick-off times UK (CET is one hour ahead)
Meet the teams
Austria
Women's EURO best: Semi-finals (2017)
Entering the quarter-finals in a strong position, Austria have secured second place in Group A after scoring three goals and only conceding one. Just as they did at Women's EURO 2017, Austria have shown great defence – something that might even trouble their quarter-final opponents Germany.
Belgium
Women's EURO best: Quarter-finals (2022)
Belgium definitely hasn't had an easy ride. After settling with only one point after their match against Iceland, the team faced the powerhouse team that is France, surprising fans with a narrow loss. However, their triumph over Italy allowed them to deem the tournament a success, securing a historic place in the quarter finals.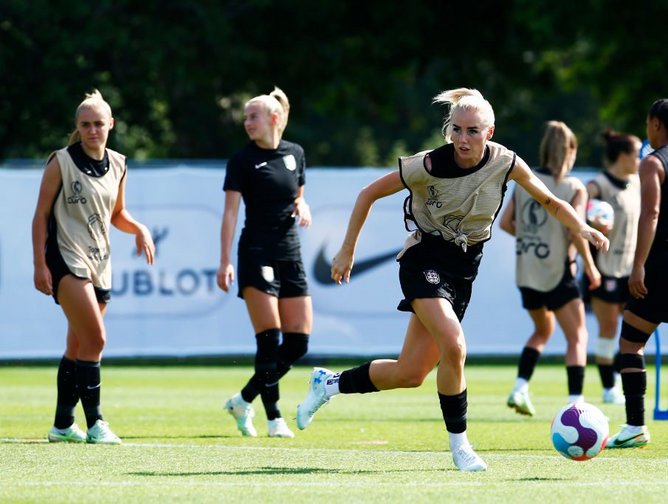 Alex Greenwood of England takes a shot during the UEFA Women's Euro England 2022 Credit: Getty Images/Ker Robertson
England
Women's EURO best: Quarter-finals (2022)
On home turf and hosting the tournament, fans have been chanting "It's Coming Home" after scoring a record 14 goals without reply in the group stage. The England team has earned itself an impressive position in the quarter finals, but now, the test is down to whether that can handle the heat.
France
Women's EURO best: Quarter-finals (2009, 2013, 2017)
France put five goals past the Italy side to underline their title credentials on Matchday 1, and they were the first side to score five in the first half of a Women's EURO game – although England soon after trumped them on that. Grace Geyoro completed her hat-trick before the interval was a highlight for the team.
Germany
Women's EURO best: Winners (1989, 1991, 1995, 1997, 2001, 2005, 2009, 2013)
With a long history of wins, Germany has certainly felt the pressure this year! However, the team showed that they mean business, after scoring six goals and conceding none against rivals Denmark and Spain, and scoring another three against Finland. With a careful mix of experienced and young players, there's no doubt that Germany's 2022 team is looking strong.
Netherlands
Women's EURO best: Winners (2017)
Off to a rocky start, the Netherlands' team have so far scored eight goals, conceding four. The return of forward player Vivianne Miedema did provide a ray of hope for the team, however as she has been ruled out of the tournament, the team have a long battle ahead before they can think of victory.
Spain
Women's EURO best: Semi-finals (1997)
Conceding a goal in EURO-record time against Finland was the first obstacle for Spain– conceding another two against Germany was the second. Despite facing a number of challenges, coach Jorge Vilda has continued to reposition the team in the hope of finding a solution.
Sweden
Women's EURO best: Winners (1984)
Entering the tournament with high expectations, Sweden came to England to win. Although they had a strong defeat against Portugal, they still have a long way to go if they want to be crowned champions.