Overcoming barriers as a female founder with Sophie Cowen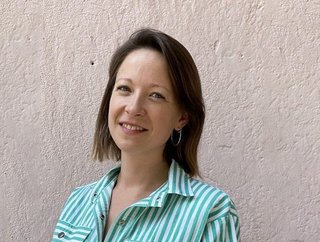 Sophie Cowen, Co-Founder of Switch It Green, shares her journey as a startup founder who's on a mission to make the world a more sustainable place
I first became aware of the climate crisis and the enormity of the issue in 2018. I was running the media team for Extinction Rebellion and realised the importance of collective action to make real change. But it was clear that, even though there was an eruption of the topic, it was quite difficult for people to actually take action to get involved with climate change. After all, protests aren't for everyone.
My co-founder, Anna, and I started looking at the levers propping up climate breakdown, and it became very clear that the financial sector needed to be our focal point. We found that, since 2016, global banks and the Paris Agreement had poured £2.7tn into fossil fuels, even though they'd agreed to limit global temperature rises. Switch It Green was born to provide simple and effective climate action, making it easy for individuals and businesses to understand whether their banks are supporting fossil fuel extraction, deforestation and destructive practices. And if they are? We help them switch to a more sustainable bank.
Although launching a startup has been a fantastic experience, there have been a lot of learning points along the way. For example, in our early days, it was incredibly easy to get distracted and take on too much in one go. As we're so passionate about our mission, we wanted to reach every market in every country; we soon realised this wasn't achievable.
Switch It Green was also founded by myself and Anna – two women, which is actually pretty unique. We didn't realise it at first, but now we know this is something to be celebrated. There's a lot of talk about the difficulties that female entrepreneurs face, but we found that we offer something unique: listening. Together, we were able to really understand the issues and what needed to be done to make a simple but effective response to climate change.
Rather than viewing things differently for men and women, I prefer to see 'masculine' and 'feminine' characteristics. Everyone, whatever gender, can have both in different measures, and both can be really useful, when balanced out. In the world of business, it goes wrong when anyone adopts characteristics that are toxic. And women for a long time have felt the pressure to be more dominant, blunt and resisting displaying emotion. These are exaggerated, unhealthy traits related to control, which are not sustainable in the long term for healthy individuals or businesses. I believe curiosity, kindness and vulnerability are essential – otherwise, what's the point!