PepsiCo extends returnship programme to boost diversity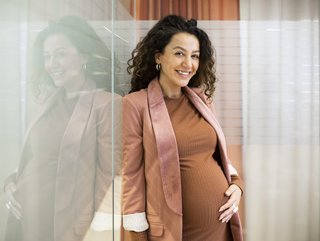 Credit: Getty Images
PepsiCo and Path Forward have extended their returnship programme for a second year to encourage more women to reenter the workforce after taking time away
PepsiCo Beverages North America (PBNA) and Path Forward have announced the expansion of their "returnship" programme, which aims to diversify workplaces by encouraging more women to return back to the work after taking time off for caregiving.
The PBNA South Division Returnship programme is open to professional women with a minimum of five years of work experience, who have spent a minimum of two years caregiving. The programme will offer a 16-week internship.
The programme will return for its second year, after seeing unprecedented success in 2022. More than twice the number of openings will now be available, in positions such as sales, commercial fields and supply chain. Positions available across PBNA South Division hubs including Atlanta, Orlando and Tampa, and now Washing DC and Nashville.
"Working with PBNA South Division again reinforces the need and value of our return-to-work program in bringing qualified, deserving candidates to the team," said Path Forward Executive Director, Tami Forman. "Returnships offer caregivers a second chance at a rewarding career, which in turn positively impacts families financially and boosts communities economically."
How do returnships encourage women to reenter the workforce?
Women who enrol on the PBNA programme will be presented with a number of tools to boost their confidence when returning to work, such as workshops, networking, feedback sessions and mentorship opportunities.
Applicants that successfully completed the programme could also receive a full-time job offer from PepsiCo. In 2022, 80% of successful applicants accepted a position at the company, after spending an average of seven years away from the workplace.
"Across PepsiCo, the first cohorts from the Returnship continued to impress us throughout the programme. Their previous experience translated into meaningful contributions to the business and informed our decision to make a particularly high percentage of full-time offers," said PBNA South Division President, Heather Hoytink.
"Programmes like these are vital to increasing representation in the workplace and prove that talented women are often hidden in plain sight. We're thrilled to be expanding the programme to additional markets and positions in the South to enhance our pipeline of future leaders by tapping into a diverse, motivated yet overlooked talent pool."
Applications for this year's programme are open until February 20th, and the programme will begin in April 2023.