Secure your dream mentorship with help from Reg Bible
Credit: Getty Images
Reg Bible, Regional Sales Director UK&I at Exabeam, shares how she secured multiple mentorships with high-profile names and how you can do the same
Mentorships have become a well-known tool for success – after all, what's not to love about drawing experience from more senior role models? But knowing where to start, who to approach and how to navigate the process can be a daunting task in itself. That's why we spoke to Reg Bible, who has a long history of helping others secure the mentorships of their dreams.
You joined Exabeam earlier this year – what did your career look like up to this point?
Almost 25 years ago I started in recruitment sales straight from university. From there, I moved to Vistorm, a security systems integrator. I just loved the fast-paced environment and was consumed by the leading-edge technology solutions we were implementing. This grounding – to learn from the best salespeople in the business with a solid work ethic that permeated through the whole organisation, and that was founded from sheer grit, determination, and drive – had me hooked and has stayed with me forever. It's now firmly part of my DNA.
I have been fortunate enough to spend my whole career in the cybersecurity industry holding senior sales roles in world-class vendors, including CA, Juniper, F5, ForeScout, and vArmour, and targeting the Energy and Utilities, Oil and Gas, Retail, and Finance sectors.
What is your current role at Exabeam, and what made you apply for the position?
Currently, my role at Exabeam is UK&I Sales Director, focusing on the financial services sector. I joined Exabeam to work with an amazing team and exceptional technology. I had worked for CEO Mike DeCesare and his executive team for many years in Forescout – it was simply an opportunity I couldn't miss!

Over the years you've secured multiple mentorships with some high-profile names. Can you tell us why you decided to reach out to these people?
Having a mentor gives you the opportunity to work with a very experienced and skilled individual who helps you to step back from the day-to-day and critically, but positively, analyse how you can sharpen focus and perform to the optimum across all aspects of work and family life.
My most successful mentor worked at a senior level with a large global retail customer. I was so inspired to observe her incredible insight into her company's business, to learn firsthand from her the detailed metrics that framed auditor expectations and to be privy to the reporting methodology that measured success in the business.
On a personal level, she demonstrated many qualities to which I aspired – a formidable leader with a forward-thinking vision and exceptional communication skills with different stakeholders, from technical teams to board level. Equally impressive was the fact that she balanced a full-time job and family. It has been so refreshing to go on this journey with someone who can add value and help me enrich my day-to-day work but also share life experiences on work/family balance.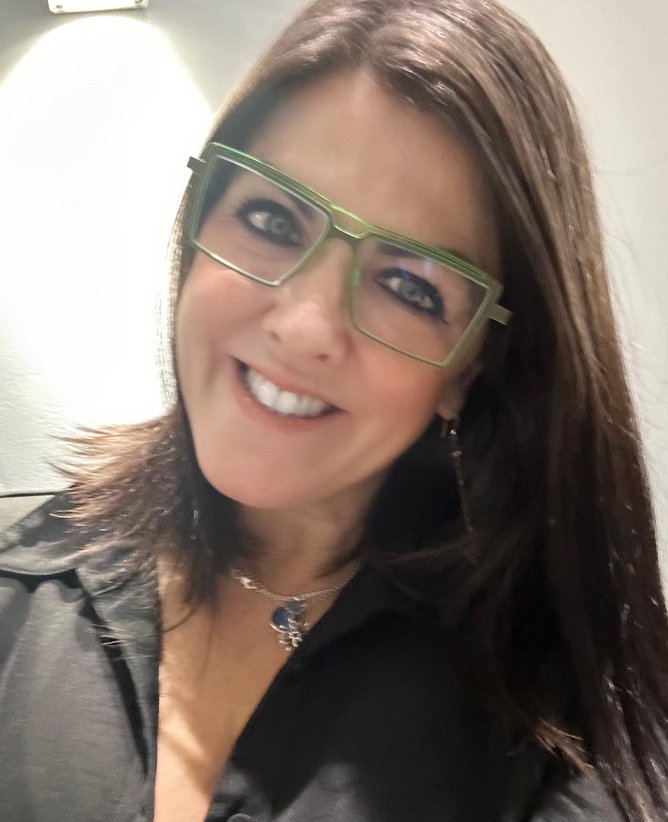 Reg Bible
What steps did you take to get in touch with these mentors?
I've been mentored for 12 years and all of my mentorship opportunities came about as a result of a direct approach. Whichever industry I worked in, I analysed my deficiencies in that space and would approach people to mentor me towards the achievement of very specific goals.
What have you learned from these mentorships?
I've learned to listen acutely, be more organised, and be prepared in meetings. My customer mentors have taught me to be more skilled in navigating through the levels of a customer organisation, and this has taken my experience in my role to a new level.
However, the biggest area of learning from me in my mentorship experience is a more detailed appreciation of where my development needs are and a clearer understanding of what I need to do to bridge that gap with a solid plan.
You've had a range of both male and female mentors – why is it so important to have female role models, especially in the technology industry?
I genuinely believe it's important to have both male and female role models. However the cybersecurity industry presents great opportunities to young women entering the profession and female role models demonstrate it is possible to hold down a high-powered job while balancing all the other commitments in their lives.
What advice would you give to other women looking for a mentor – where should they start?
Be bold and brave! Make sure your choice of mentor is sound and has the skill set to which you aspire. Approach the mentor personally and be well prepared – what do you want to get from and give to the partnership.
Don't worry if they take time to consider if they will agree to mentor you. It's a big commitment to agree to, from both parties!
What are your top tips for getting the most out of a mentorship?
It is humbling to see the world through the lens of someone with years of perspective and a huge knowledge bank. Being mentored by a role model is a privilege; do make the most of it by:
Setting out your goals – what do you want to achieve as a result of your mentorship.
Having an agenda and being prepared for each meeting/conversation. Otherwise, it's just a nice chat over coffee and you've wasted everybody's time.
Being prepared for constructive feedback. A mentor can facilitate you to evaluate a situation or difficult challenge. You may not like the feedback or advice and that is something you must respect/take on board as part of the programme.