Top 10 ways to boost your personal brand in 2023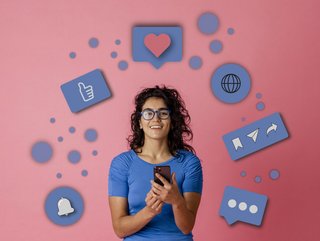 Credit: Getty Images
Personal branding is crucial in today's world as it helps individuals differentiate themselves – Lavin D'Souza takes us through exactly how to achieve this
Branding has taken on a whole new level of importance in the digital age. While most people are aware of how important branding is for businesses, many don't understand why personal branding is just as vital.
Take a moment to think about what people would find if they searched for you online. What posts and photos would your potential employer see that could paint you in a bad light?
Lavin D'Souza explains exactly how you can boost your personal brand in 2023.
10. Clean up your profiles
The first step is to clean up all of the profiles you have. Look at your profiles as if you were an employer interviewing a potential employee. Go through your posts and pictures, deleting anything that could be considered unprofessional, negative, or silly.
9. Buy your domain name
It's important to buy your domain name as soon as possible. Ideally, you'll be able to get your name for your domain. This will be your home base, where you can curate your content without worrying about friends tagging you in strange photos. When you buy your domain name, you can start to think about how you can use it to build your brand. You could create a portfolio of your work, a blog, or something else entirely.
8. Get your social media profiles
Having social media accounts is no longer optional. Employers get a lot of resumes, and they often want to see your skills in action, which is why you should build up your social media profiles with the right posts, images, and videos. If you haven't already, set up accounts on the various social media sites, and if new sites are created, sign up for those, too. Make sure that your profiles match your domain name and use the same name across all of your platforms. Also, use the same format for each profile (e.g, logo and colour scheme).
7. Decide what your brand specialises in
If your brand is you, so what is your area of expertise? What do you specialise in that makes you different and someone people might want to follow or hire? Think about what your brand is about and make sure your domain and social media profiles reflect that.
6. Know your target audience
Knowing your target audience is what will help you create content that people will enjoy. Who are you speaking to and who are you trying to reach? Think about your brand and what you're offering, and make sure that your target audience and your brand are in sync.
5. Post relevant content often
Once you know your audience and what type of content they're interested in, start creating content that they'll enjoy. Make sure that the content is relevant to their interests and your brand. Your brand offers an unspoken promise that they'll get a certain type of content, so don't post about television shows or knitting if you're a financial expert. Post something relevant each day and cross-post it on your various social media accounts.
4. Use a clear photo of yourself
Having a clear photo of yourself on your social media sites is important. It will help you professionally (and maybe romantically). Avoid blurry photos, group photos, or photos that don't look like you. Make sure your photo looks like you, not a heavily edited and airbrushed version of you.
3. Interact with others
Social media is meant to be social, so engage with friends and followers. It'll give them a chance to get to know you better and form a deeper connection. Interacting can also show off your expertise, but be careful not to get involved in online fights and drama.
2. Be consistent
It's important to maintain consistency with your brand. Although your brand may evolve, make sure you stay consistent with the messages and content you provide. This includes your logo and colours, the type of content you post, and the amount of content you put out. Post consistently and keep a regular schedule.
1. Monitor your brand
Finally, you should take the time to monitor your brand. Look for any negative comments or posts about you and take steps to address them. Also, keep an eye out for any opportunities to grow your brand. If you see a chance to collaborate with someone in your field, take it. Overall, having a personal brand is essential in today's digital age.