Anna Klepchukova, revolutionising women's healthcare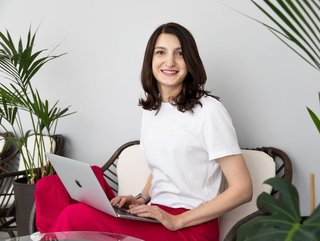 We sat down with Anna Klepchukova, Chief Medical Officer at Flo Health, to discover how she's working to build a better future for female health
Starting her career as a doctor in intensive care medicine, Anna worked with terminal patients and developed an interest in preventive medicine. "When you meet people in intensive care, you realise that in half of the cases, they would not have been there if they had known in advance what was going on with their health," Anna says, "and most of the complications could have been prevented."
This led Anna to want to make a larger impact, and consequently fueled her deep interest in digital technologies and the business side of medicine.
After obtaining her degree from the Chartered Institute of Marketing (UK), she joined the Takeda where she took the position of Product and Marketing Manager of the Neurology and Cardiology portfolio. She actively promoted digital technologies to improve patient education and increase awareness about new treatments among clinicians.
"This part of my career helped me better understand another part of medicine," Anna shares. "I knew traditional health care, and my job in the pharmaceutical industry helped me to understand how medicine works from a business perspective."
In 2018, Anna joined Flo Health as Chief Medical Officer. "It was a big risk for me to join this mission-driven company at such an early stage, when the whole team counted 15 to 20 employees, and to become the first woman at the C-level. But that risk paid off."
We sat down with Anna to learn more about her story and her passion for advancing women's health.
Hi Anna, why do you believe it is important to advance research into women's healthcare?
I am a big advocate of female empowerment, but also I believe that it is challenging to empower someone if they have health issues. I believe that everything starts with health. If you have a low-level of energy or when you have some persisting pain, it's hard to perform at your best and enjoy your life fully. The more we give our efforts to helping women and people who menstruate feel better, better understand how their bodies work, and better manage reproductive health and hormonal changes, the more we make people feel energetic, healthy, and happy — and the more value they will be able (and will want) to bring to their family and friends, as well as to society, their employer or business.
Finding new ways to prevent diseases related to reproductive health, reducing their consequences, and conducting scientific research to find new facts about how our bodies work all contribute to female empowerment, and this is one of the reasons I joined Flo.
I am not a politician or a public speaker, and as a clinician, the value I can bring to women and people who menstruate is only to serve with my skills, which is very aligned with Flo's mission to build a better future for female health.
How does Flo support this?
Here at Flo, we have billions of data points about the health and wellbeing of women and people who menstruate all over the globe. It is a big responsibility and big honour for us that millions of people trust us with such intimate data. Alongside Flo's commitment to providing the highest standards of privacy and security for this data, we believe in the "data for good" concept — aggregated, anonymised or de-identified data of such a scale can significantly contribute to scientific research on female health. Flo has partnered with scientists to conduct numerous research projects on female health. We have worked in collaboration with the best experts in the field from top-ranked universities, such as Johns Hopkins University, Northwestern University, The University of Adelaide, and many more.
For example, in 2019, Flo partnered with researchers at the University of Adelaide in Australia to conduct a large-scale study. For more than 30 years, the notion has been that the average person is potentially fertile between days 10 and 17 of their 28-day menstrual cycle. But we didn't know how many people on a global scale have an average 28-day cycle. We examined the cycle data of over 1.5 million people from around the world and were surprised to find that only 16% of study participants had a cycle length of 28 days.
The results of this study are of great importance because they expand our knowledge of the menstrual cycle, which can help provide better information and care for people trying to conceive.
What if this study had been conducted in controlled clinical settings without access to the data we have? The researchers would have needed to spend ten times more time. This particular study took the research team around 400 hours over three months. Compare this to the average of 4,000 hours spent for one study conducted more traditionally. To conduct this research, we simply looked into the particular data we needed (cycle length, age, location, BMI). A traditional study (typically a randomised controlled trial) would have taken much more time for participant recruitment, study arrangements, longitudinal data collection, and further analysis.
And this is just one example of how femtech companies — and Flo, in particular — can advance female health research and contribute to closing the gender health gap.
What has been your biggest career accomplishment to date?
My biggest accomplishment so far is building a medical and scientific function within the technological company from scratch and establishing processes that are now working for the company with four offices and over 400 professionals globally.
When I joined Flo back in 2018, both femtech and health tech were relatively new industries. If you wanted to create, let's say, a technical team, you could use the experience and guidance from top-notch companies via blogs, books, and conferences. But that wasn't the case for medical teams in tech companies.
I needed to use all my creativity and knowledge to build something new, and I believe it was successful since medical credibility is one of the main building blocks for Flo. Of course, it would not be possible without my team, for whom it was a big challenge because they also joined Flo from hospitals and research institutions and had to learn on the go.
Likewise, what has been your greatest challenge?
A femtech startup, first of all, is a tech startup that operates in the health area. The biggest challenge for my team and for me was to educate teammates and stakeholders on the medical rules and limitations and learn from them about the technical side of product development. The health area is very regulated, and when we say something or create a new feature, we must always align ourselves with clinical safety and regulatory standards. This is not easy to explain while building a technical product. I felt, and I encouraged my team to feel, like we serve as translators from medical to technical language and vice versa. Another challenge is that being a good translator means you need to know two languages to be able to do your job successfully.
What is your secret to success?
Be open-minded and humble enough to admit that you don't know what you don't know. Learn constantly, and do not presume that you are the smartest person in the room. This is a very typical mistake for doctors, especially after many years of practising. If you bring this attitude to health tech, you probably won't be successful. You need to remember that although femtech and health tech are connected with medicine, they are their own industries with their own rules.