Lessons as a woman at the management table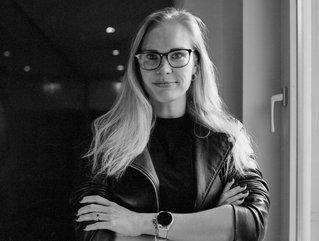 Grete Ling
Grete Ling, Head of Growth at App Radar, an app marketing & analytics platform, discusses the challenges she faced in her career and how she overcame them
Plenty has already been written about the struggle to make the global tech industry more diverse and inclusive. Unfortunately, despite all the media attention, the stats tell us that change is coming very slowly. Only around 15% of tech workers are women. It may take a generation for the industry to reach close to parity. What has changed at a greater pace is startup culture. Many more startups are aware of the need to build inclusive company cultures and offer equal opportunities to all employees. Although the situation is much better than it was, it is by no means perfect. There are still obstacles that many young women face that are not shared by their male colleagues.
I've worked across a number of countries and my career has given me first hand experience with how the industry has changed over the past decade, how different countries view and work with women and the challenges that still remain. I'm not saying my views are unique or indeed gospel, but hopefully by sharing them I can provide useful insights which will help young women embarking on their own careers in tech.
Get out of your comfort zone
The first step on my journey was leaving my home in Estonia and studying in Austria and in the US. This was to meet new people and give me the chance to fulfil my goal of working internationally. After my studies in the States, the choice was between starting my own businesses (that I had absolutely no experience or knowledge about) or taking a job at Google. I went for the unknown and never looked back.
It was painful and uncomfortable every day but it created who I am. Naturally, I would do a lot of it differently, but I wouldn't change putting myself in an uncomfortable situation rather than going for certainty. This is something I can now understand as one of the reasons I've found success in tech. The sad fact is that some people will have the perception that women are more risk averse than their male counterparts and therefore may not consider them for opportunities that have less of a safety net. Proactively seeking out challenges that get you out of your comfort zone teaches you the most and showcases a track record of being willing 'to go for it'.
Be willing to challenge
For a very long time I did not think there were differences between how men, women or indeed foreigners were treated in tech. All I saw was varying personalities. However, as I progressed in my career and looked back on my experiences, I realised that there were a lot of subtle ways people are treated differently. The reality is that many of the hurdles we can face are not obvious. Coming from Estonia, I would encounter a lot of very outdated notions about what my country was like. People would be surprised that a vibrant tech industry existed and that women were a part of it. A lot of prejudice is based out of ignorance and many people don't consciously know when they are being biassed against you. Highlighting when they are acting this way and educating them on why their preconceptions are wrong is important. That is not to say the burden of responsibility should be on you to be their teachers. The lesson for me was that if you let incorrect assumptions go unchallenged, even on minor issues, it can make the person think what they are saying is true and this may result in unconscious bias against you and others.
Work on yourself
Ultimately, what other people think is far less important than your own drive to be successful. The only thing you can truly influence or change is the person staring back at you in the mirror. One of the key skills I've really worked on developing is emotional intelligence. It's something that is often lacking in the tech industry and can be a real strength if you acquire it. Understanding and empathising with other people's motivations and outlook will give you the insight you need to be better at your job – particularly if you become a manager. It is said that women have more of an innate ability to become emotionally intelligent. Whether that is true or not, it speaks to the idea that you should work on turning your inherent strengths into differentiation points that will aid your career.
You are not alone
I often think of the tech industry as a global village – there's a sense of community that spans different countries and sectors. People are very willing to provide career advice, guidance and support. As a result, there are numerous groups and networks designed to help women help each other and they can provide an invaluable leg up, especially at the start of your career.
If using a specialist organisation isn't your preferred route, you should still consider leveraging other contacts for help. Remember, very few people successfully navigate a career in tech without some level of mentorship. Do reach out to people who you would like to emulate, you would be surprised just how willing they will be to share their thoughts with you over a coffee or call.
Every experience is different
I've faced many challenges on my journey – whether it's the foreign language, lack of contacts or industry knowledge. Your hurdles are most likely going to be different and will likely not be solely predicated on being a woman in tech. What I learnt - which applies to both women and men – is to remember that the more you experience issues, the more you understand they really do never go away. Just your perception of them changes. I have taught myself to see challenges as rationally as possible and live by the mantra that 'action kills anxiety'. Not deciding or acting is what turns challenges into problems. So know yourself and have your 'action list' to meet problems head on. You will make mistakes and suffer setbacks - both fair and unfair - but ultimately if you have confidence in your abilities and act decisively you will excel.