Women in the UK to wait five generations for pay equity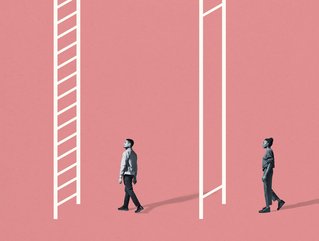 Credit: Getty Images
Women in the UK will not see pay equity until 2151, with minimal, and in some cases, no progress being made to close the gap, according to PwC research
At the current rate of progress, the gender pay gap in the UK will not close until 2151, according to research from PwC, with the mining, energy and real estate sectors showing the greatest improvements.
In contrast, financial services including investment and banking, reported having some of the highest average gender pay gaps.
The sectors that saw the biggest pay gap increase were agriculture, where the mean pay gap increased by 4.6 percentage points to 13.2%, and travel, which saw a 3.9 percentage points increase to 17.6%.
The mean gender pay gap in the UK only saw a 0.3 percentage point reduction between the 2020/21 (13.2%) and 2021/22 (12.9%) reporting years, with a mean bonus gap of 32.5%.
What does this data mean for women?
Of the 10,282 employers to disclose their data, 43% saw their average pay gap increase in 2021/22. This demonstrates an increase from the previous year, where only 41% of employers reported their pay gap widening – suggesting progress has stalled.
"If the current rate of progress continues – so far achieving a 0.5% reduction over five years – the UK's gender pay gap won't disappear until 2151. A century – five more generations of women – is too long to wait," say Katy Bennett, PwC UK D&I consulting director.
"Businesses are facing a number of challenges but there is a massive opportunity to stand out from the crowd for those that take action, think bigger and experiment with new ideas," Katy continues. "With one in five employees planning to quit their jobs in the next 12 months, companies need to be doing everything they can to attract and keep talent. A large and persistent gender pay gap could get in the way of attracting and retaining talented people."
How does the gender pay gap reporting framework work?
Since 2017, UK employers with a headcount of 250 employees or more have been required to comply with gender pay gap reporting regulations. Gender pay gap calculations are based on employer payroll data drawn from a specific date each year – the specific date is known as the 'snapshot date'.
There are two deadlines which each have their own snapshot dates:
Most public authority employers must use a snapshot date of 31 March. They must report and publish their gender pay gap information by 30 March of the following year
Private, voluntary, and all other public authority employers must use a snapshot date of 5 April. They must report and publish their gender pay gap information by 4 April of the following year. These employers must also include a written statement.
Since the regulation has been introduced, the UK gender pay gap has only narrowed by 0.5 percentage points.