Behind the scenes with Selling Sunset's Emma Hernan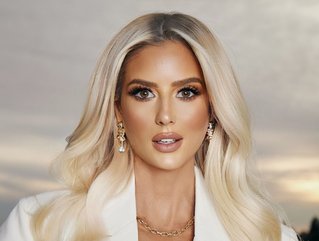 Credit: Jason Kent
To help us understand what life's like as a LA realtor, we spoke to Selling Sunset's Emma Hernan, who gave an exclusive insight behind the scenes
The Hollywood Hills are home to the rich, the famous, and some of the most expensive houses on the planet – and Selling Sunset's Emma Hernan has the pleasure of selling them through The Oppenheim Group. As a business woman and real estate agent, Emma has built an impressive portfolio of million-dollar homes that ooze luxury and overlook spectacular views of LA. Speaking to Emma, we discussed what it's really like to be a realtor, while enjoying a sneak peak of the home of one of her most recent famous clients.
Hi Emma! Please tell me about yourself and your career so far?
My entire life I have been interested in business and investments, always knowing that I wanted to use my head to create a great future for myself and my family. When I purchased my first property in Los Angeles, I worked with Jason Oppenheim, co-founder of The Oppenheim Group, who encouraged me to get my real estate licence. So, I did, and I have been with The Oppenheim Group ever since! As I started investing in start-ups and the stock market from a young age, real estate was the perfect field to get involved with next.
To feed my passion for business, I also own my own plant-based frozen food company, Emma Leigh and Co., based in Boston. The food industry has always been in my blood as I grew up in it, so I took my passion to cook and create and started my company, which is 100% women-owned and run by my family. Family means everything to me.
I love being an entrepreneur, and I am always looking for new business opportunities and ways to expand my portfolio to grow as a female executive.
What do you love about working in real estate?
I am so lucky to work in luxury real estate in Los Angeles, especially as it's home to some of the most amazing properties in the world. I love being able to help find people a place to call a home, or help someone find an investment property and run numbers to show them what that investment will mean in their portfolio in five, 10 or even 15 years. Helping others has always been a passion of mine, so being in the space of real estate allows me to make a difference to my clients, while I thoroughly enjoy the process!
What is the most challenging aspect of working in real estate?
Selling high-end real estate is of course very challenging. There is a lot of competition, as any realtor would love to be able to sell million-dollar homes, and of course, once you have the listing, you have the challenge of finding the right buyer, too. Managing client expectations while also being realistic and honest about the market is a hard balance, which is why it's so important to really know and understand the market. For instance, if your client is selling a property and wants to list it for higher than market value, explaining the various risks can be tricky, so you have to have strong communication skills to make sure you're on the same page.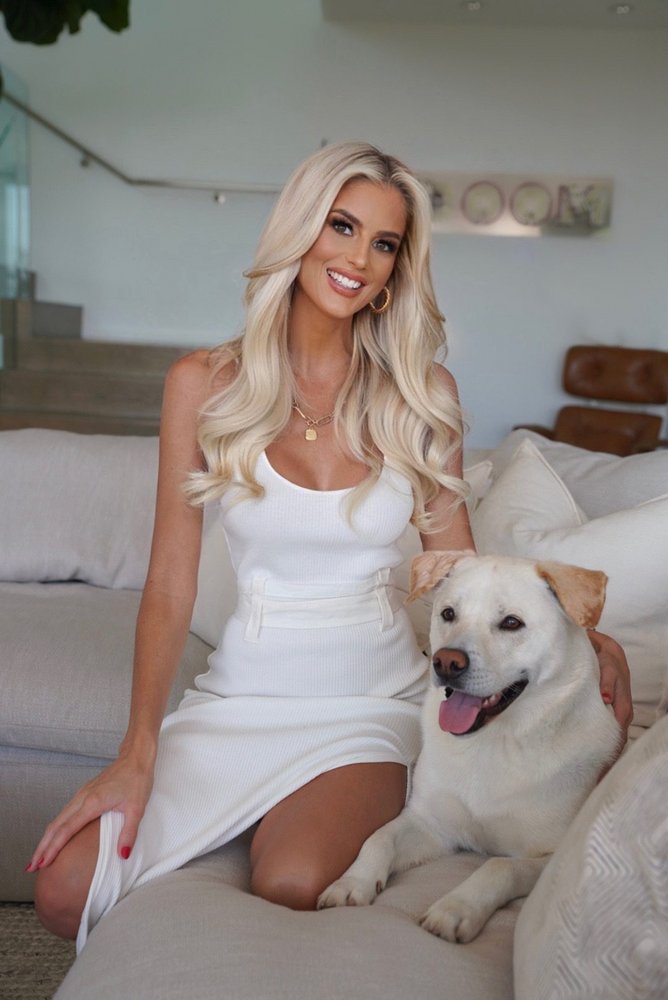 Credit: Jason Kent
Other than viewing some of the world's most luxurious homes, what are the most rewarding aspects of being a realtor?
I have great clients, and I work very closely with both my buyers and sellers to make their real estate dreams come true. The most rewarding aspects are either selling a home for a client really fast and above listing price, or finding a buyer for the home that has everything they ever wanted. I put a lot of time into my deals and I am very hands-on by forming personal relationships, because I truly care about finding them everything they've ever dreamed of and more. So when we close the deal and I see the smiles on their faces it truly warms my heart.
Selling Sunset portrays real estate as filled with glitz and glamour, but what hard work goes on behind the scenes?
Behind the scenes, there is a lot of not-so-glamorous work, but I love everything that goes into selling real estate. On Selling Sunset, you often see me in full glam once the home is ready to sell, but I am super involved in the entire process, from landing a listing and pricing it, to staging the home and having open houses.
That part of the process is very demanding, and as I am a perfectionist, I want to make sure everything is just so. Recently, I listed DJ Zedd's house in Los Angeles for US$23mn – in order to sell a home at such a price point, everything has to be spotless and the staging has to speak to buyers, so I spend a lot of time on the property making sure it is ready to sell.
Most viewers may not know that I am present at all showings in person, and very often, my colleagues from The Oppenheim Group will stop by – we see each other a lot when the cameras are not rolling.
Putting all the drama aside, it's clear to see that there are some great friendships at the brokerage. Is there ever a sense of competition?
In general, I try to focus on my own work and abilities. I know I have a great eye for real estate and I trust my own judgement, so I really try not to feel pressure or allow myself to feel stressed. Having confidence is necessary in a competitive industry, but also being a kind, good person is super important.
At The Oppenheim Group, we are supportive of each other and excited for each other's listings, so it is a great environment to work in. I have the same motto in real estate as I do in life: everything happens for a reason and how we navigate through those things will affect the overall outcome.
Now you've sold us on real estate, what advice would you pass on to girls and women starting their career in the industry?
For women looking to get into the industry, I would recommend going to a lot of open houses. Look at properties, listen to the agents and learn about the market – really just soak in information. It takes a lot more than getting a real estate licence to become a successful agent. It's a great career – you get to be your own boss and create your own fortune but you also have to be a really focused hard worker.
And finally, could you share the secret to your success?
Working really hard! My life is definitely not all champagne and empanadas – it is a lot of really hard work. My factory in Boston has more than 40 employees so I have a great responsibility to them. I am hands-on and I develop all my food recipes myself. I split my time between Boston and Los Angeles, and I am always working. From the outside, it may seem very fun and glamorous, but I put in a lot of hours. I have put together a team of great people who support my mission, and together, we work hard on creating success – teamwork makes the dream work.