How to prioritise women on World Mental Health Day 2022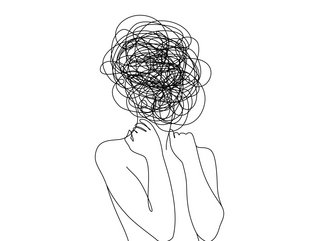 Credit: Getty Images/Olga Ubirailo
As today marks World Mental Health Day 2022, we look at how businesses can better support women in the workplace
The World Health Organisation (WHO) recognises World Mental Health Day every year on October 10, where businesses, organisations and individuals share advice on social media and show support by wearing the iconic green ribbon badge.
We explore the various ways in which employers can support women's mental health, while highlighting women-led organisations that are doing their bit to raise awareness and show support.
How to prioritise mental health in the workplace
Flexible working: 66% of office employees believe that increased workplace flexibility will better support their mental and physical health, according to a survey conducted by Vitality in partnership with CBI Economics. The study looked at a pool of 352 C-Suite executives and 2,005 office-based employees, finding that 82% of employers felt a greater sense of responsibility to support physical and mental wellbeing since COVID-19.
Spot and eliminate burnout: Almost 80% of employees reported being worried about their mental health, with three-quarters citing stress and burnout as the biggest challenges, according to data from the Conference Board.
"There needs to be suitable policies in place to ensure that positive and supportive company culture can be formed," burnout coach Kylee Hurrell says. "It's also important to remember that the attitudes of senior staff trickle down on the rest of the employees".
Support learning: Increasing our own knowledge and understanding of mental health is one of the best ways in which we can access its better, the WHO explains. If you're looking for a place to start, visit the WHO Quality Rights Mental Health e-training package, which was designed to improve the quality of care in mental health and to promote the rights of people with psychosocial, intellectual and cognitive disabilities.
Increased mental health support
Over the past few years, mental health awareness has grown dramatically. A number of celebrities have used their platforms to advocate better mental health support, while also sharing their stories.
Wondermind, a charity launched by Selena Gomez, her mother and business partner, does exactly that. Wondermind is a community that focuses on 'mental fitness' and recently received a $1mn valuation. Wondermind is also backed by Serena Ventures, a venture fund founded by tennis legend Serena Williams, which led a $5mn early-stage round.
The Duchess of Cambridge, Kate Middleton, has also shown her support for mental health, by accepting the role of Patron of the Maternal Mental Health Alliance earlier in the year. Through this role, Kate hopes to provide better support for women and families.
Likewise, tennis star Naomi Osaka shared her battles with mental health, stating: "I prioritise my well-being above everything and mental health is equally as important to me as the physical (if not more)."
For more information or support, visit the Mental Health Awareness Day website.